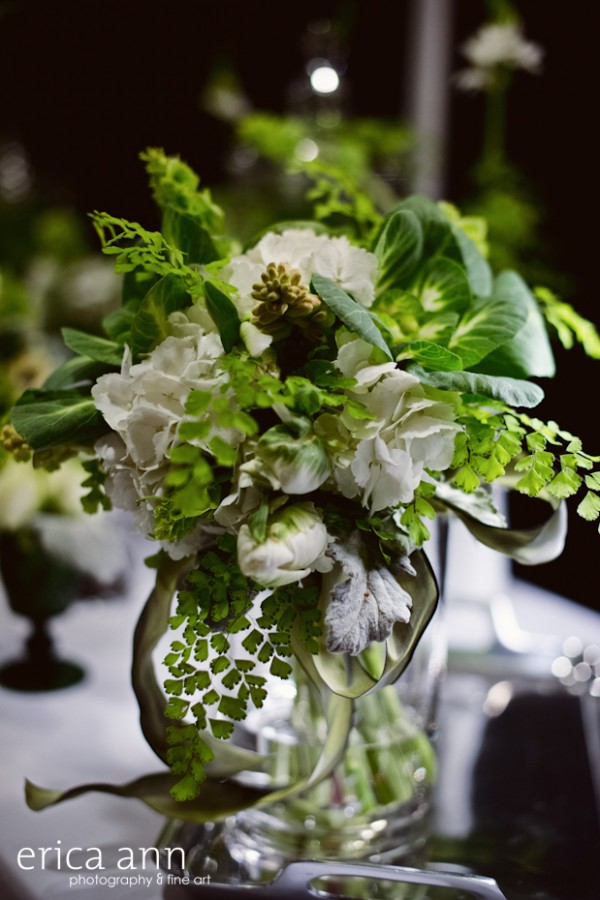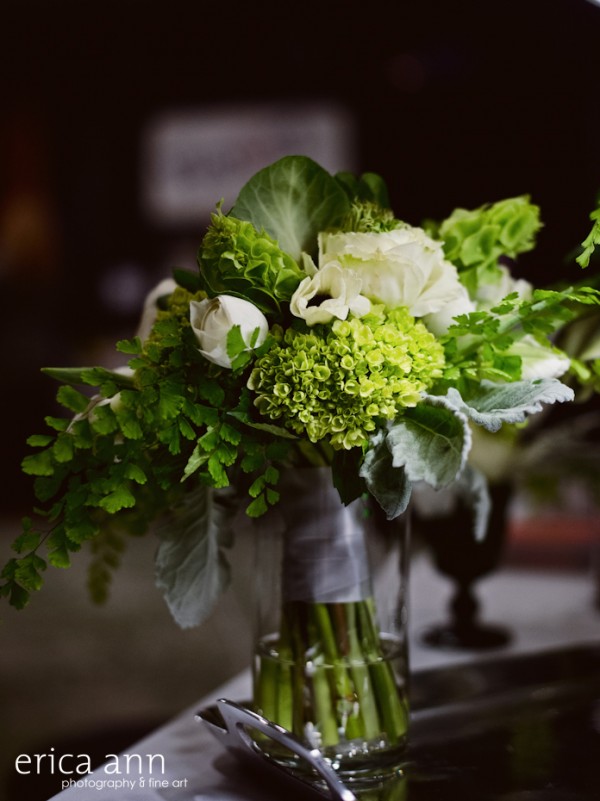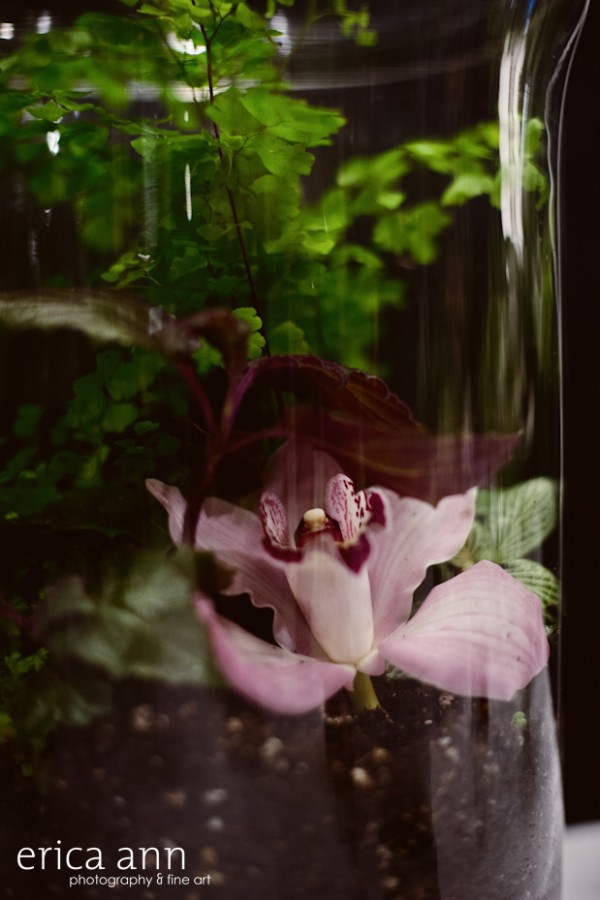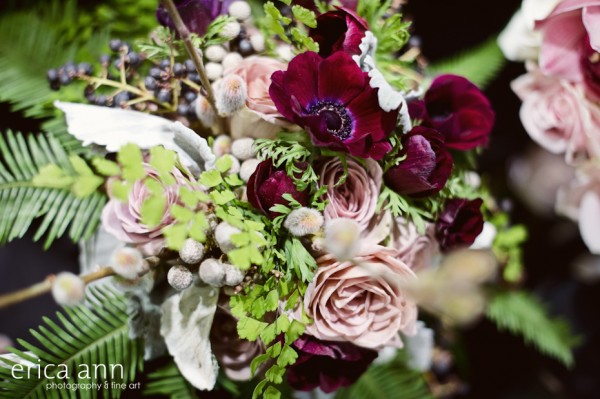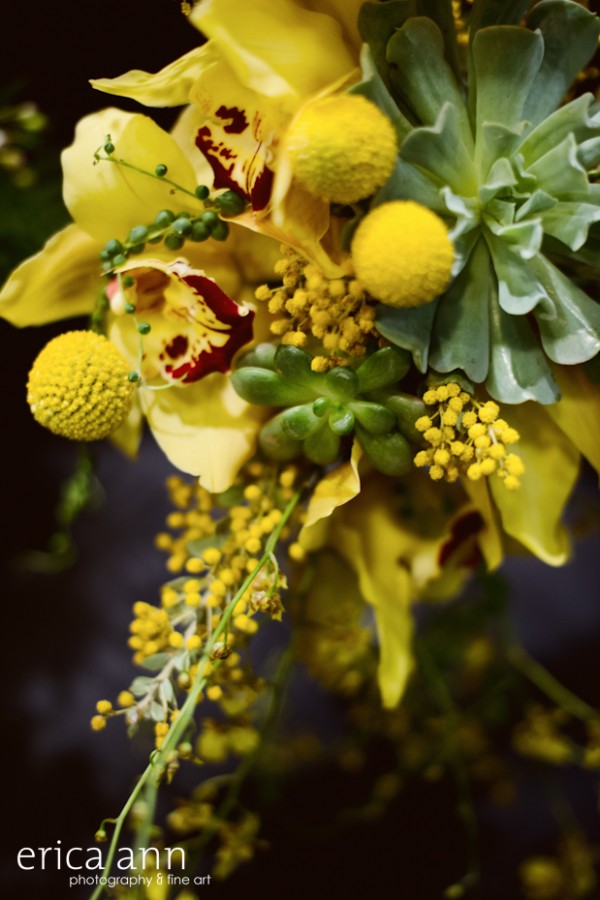 What a week! Party in Vegas, launch a new website, featured on Wedding Chicks, then design design design for the Eugene Luxe Bridal Event on Thursday night. These gorgeous photos are by the very talented Erica of Erica Ann Photography. We met freshening up before the show and then she swung by the booth towards to end to get some snaps of my table and I am so grateful! There's more beautiful images from the whole night on her Facebook page, so give it a like while you're there.
The show was a blast, and I'm so pleased with my booth. It was all decked out in white and green (much thanks to Doodle Dog Creative for the new palette and logo!) and featured a make-it-yourself corsage station set up on my newly-refinished vintage desk (in grey and metallic silver, if you've been following the blog and are curious what I chose). I can't even count how many women stopped by to make a corsage and it was wonderful to have the chance to chat with so many phenomenal gals. I am so looking forward to getting to know everybody better over the next couple of weeks!
Thank you so much to everybody that offered their time, muscles, and support to help me get everything together for the event. In particular, the always-enthusiastic ladies of Moxie Events, Jayme and Russ, Sharon at Office Max, Erica, my best pals Chelsea and Andy for being my "staff" for the night, my parents for stopping by, and Robbie for not minding that I haven't cleaned up the aftermath from the show just yet. I am the luckiest gal I know.