lindsay and john got married last july at king estates. there's no need to gush about how much i love working there, let's just look at the view, shall we?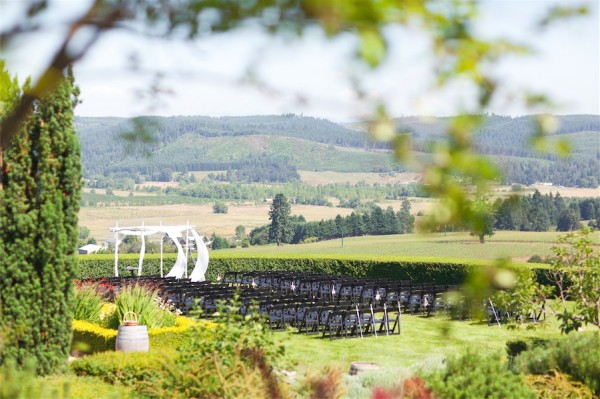 this was one of the most memorable weddings to date. here's a photograph of lindsay's bouquet illustrating part of why: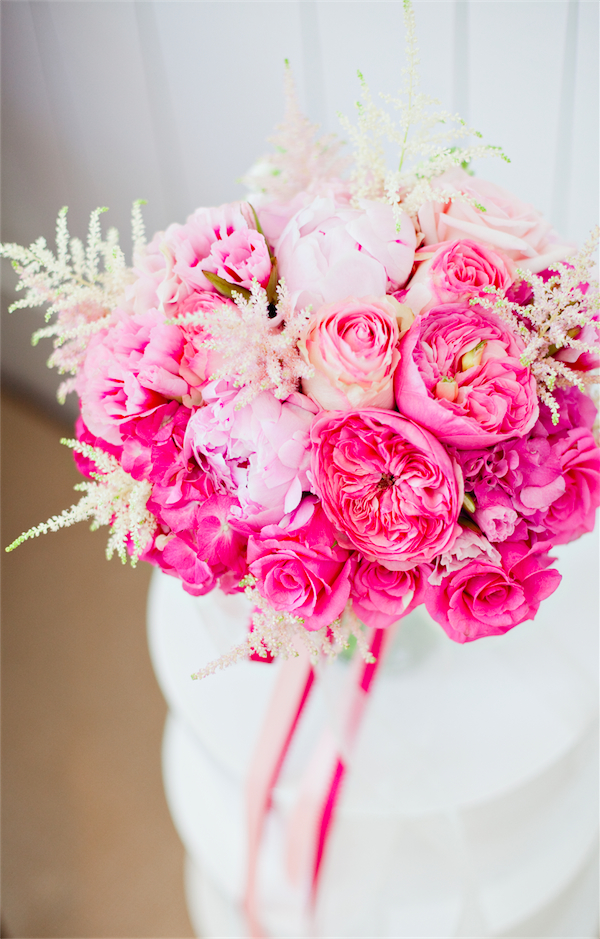 not bad, eh? so let's start at the beginning. i built a chuppah for this wedding out of birch poles and beautifully blustery chiffon. it stakes invisibly into the lawn, so there's no awkward umbrella stand bases involved. this took some figuring and a really big drill bit.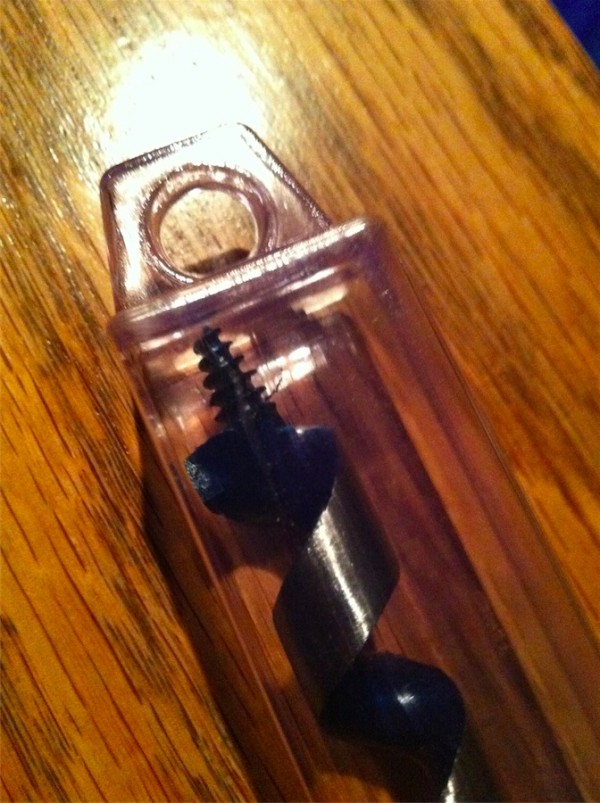 that guy is about 18 inches long and over half an inch wide. it means business. there was also a backyard test run involved before the big day, with the help of my fantastic staff husband.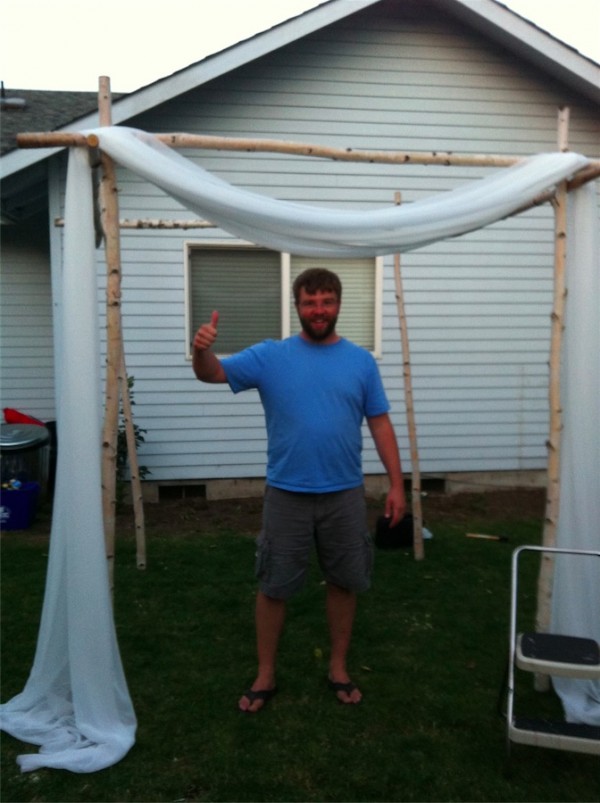 i made him do the thumbs up. he's really the best sport, you guys. enough process, let's see the pretty pictures. the ceremony overlooked the gorgeous vineyard and valley, decorated with the chuppah and glass globes filled with roses. (psst, i'll set up the chuppah at your wedding if you like–it's available to rent.)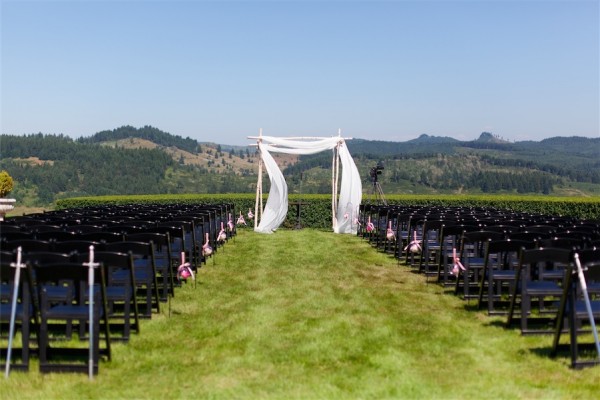 lindsay chose the ombre effect for her pink bouquet after falling in love with the concept here.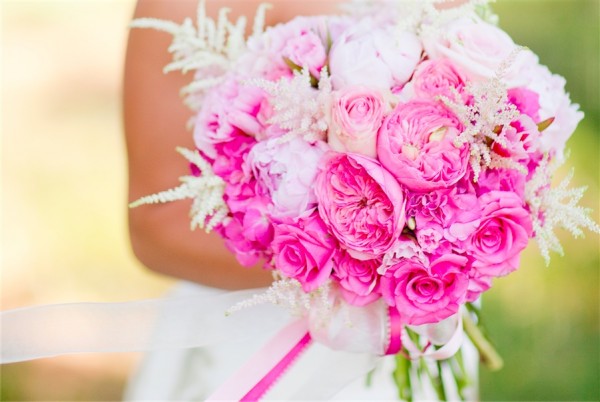 garden roses, tea roses, peonies, astilbe, hydrangeas, and godetia. i love this one.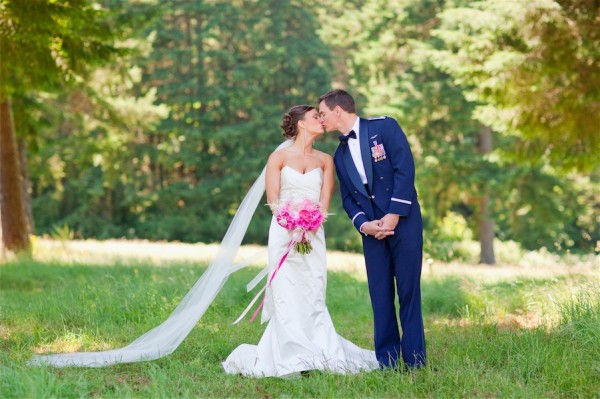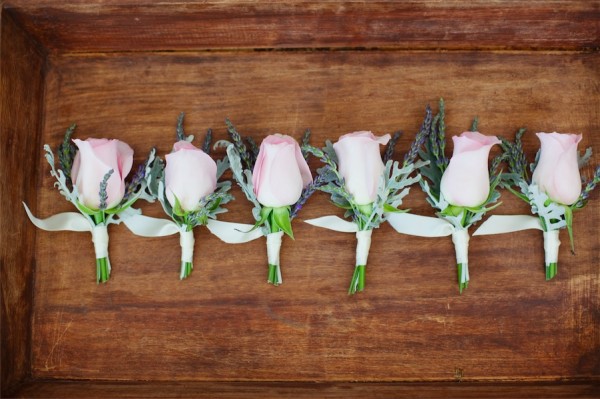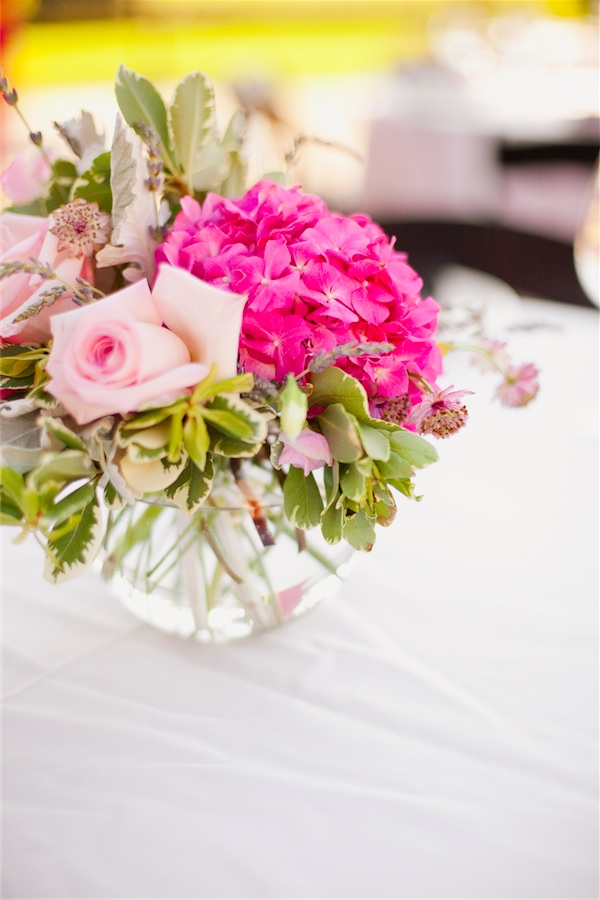 after setting up the ceremony at the top of the hill, i figured i'd just make the trek down to the pavilion where the reception was to be held on foot. this is a bad idea, and there's a reason the employees at the winery are zip around in golf carts and vans. i do not recommend it, particularly the sultry weekend after the fourth of july, and extra especially if you're pregnant. let's just say it was a little warm. it was also, however, totally worth it. i ran into another vendor setting up for their contribution to the celebration. lindsay and john's friends surprised them with a fireworks display at the end of the night, which is about the coolest thing ever.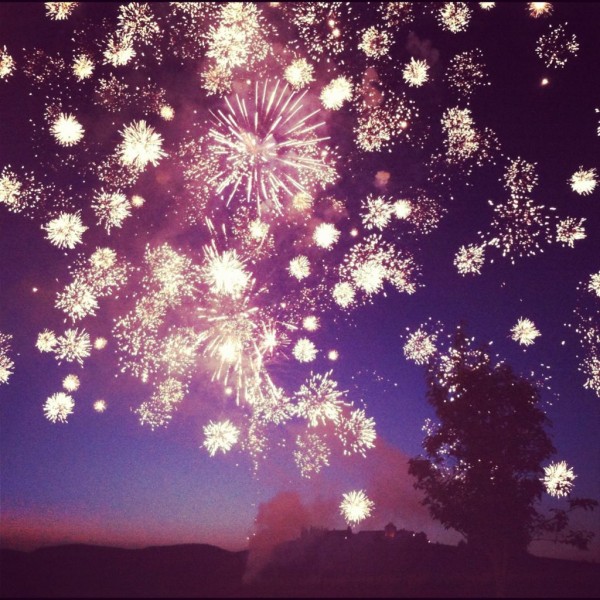 thanks for taking a peek. the dorky photos of the drill bit and chuppah set up are by yours truly, the fireworks shot is via king estate. the rest of the lovely images were captured by the spectacular amanda k, and you can see more of the wedding over on her blog. let's sign off with one more look at that bouquet.