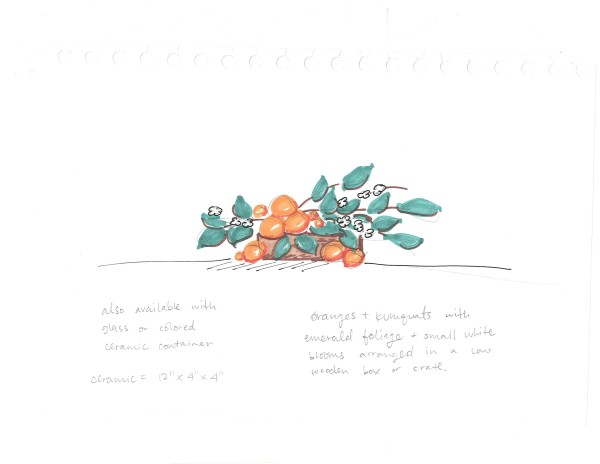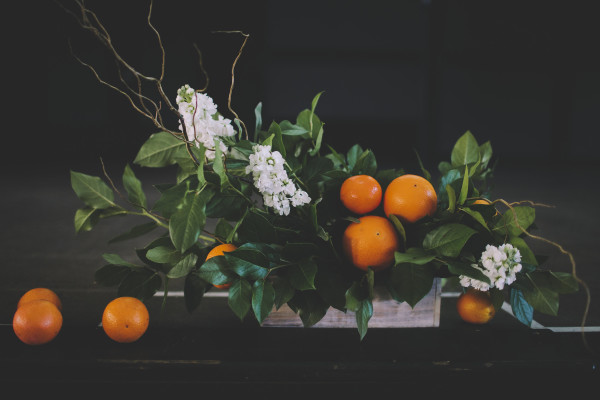 sometimes, the best way to communicate is visually. i don't sketch particularly often for folks, but in this case, the alternative was, "no, really! oranges and leaves in a box!" which just doesn't cut it. i'm still bummed that i couldn't get my hands on some kumquats, but such is life.
this was from serena and shaun's wedding last august. everything to this whole celebration had layers upon layers of meaning and so much was lovingly constructed by the couple. there were two of these arrangements, mirrored, set up on the stage for the ceremony and repurposed for the reception too.
salal, stock, curly willow, and (of course) oranges. photo by cassy berry.