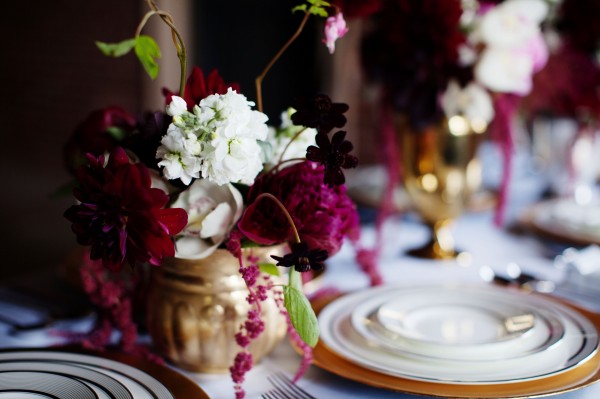 a lunch date with anne of anne nunn photographers a little while ago led to some biz chat and brainstorming…and eventually this goodness. i loved working with anne. she gave me a direction–art deco influenced, but updated–and let me run with the rest. i came back with luxe mixed metals and a moody palette of burgundy and ivory, with a little bit of pink for good measure. the concept for this shoot has been rattling around in her brain for literally years now, and i'm so glad i got to help bring it to life for her.
my goal was to marry classic, luxurious elements–peonies, orchids, vintage brooches, and pearl trim–reminiscent of the affluence of the time with just a dash of angsty romance communicated through the dramatic palette (gatsby, anyone?). an editorial photo shoot is the perfect way to play like this. nobody's going to describe their wedding to me as angsty (how emo!), but there's plenty here that's beautiful enough to steal.
beautiful stationery from little arrow drove home the art deco influence. our tableware mixed old and new with modern china alongside vintage touches like champagne coupés and brass and silver containers for the centerpiece arrangements.
of all this though, i think my favorite part was the spectacular venue anne lined up for us. we were in junction city, just north of eugene. the space was a second-story loft, with great old wood floors, soaring ceilings, and exposed brick. in a past life, it was used as a meeting hall for some secret society a la the freemasons. they still had all this crazy furniture there–big upholstered chairs with crazy carved wooden backs. apparently, when the current owner took over the property they found a bunch of ceremonial masks and capes in the closet. spooky, right?
enough talk, show me those pictures!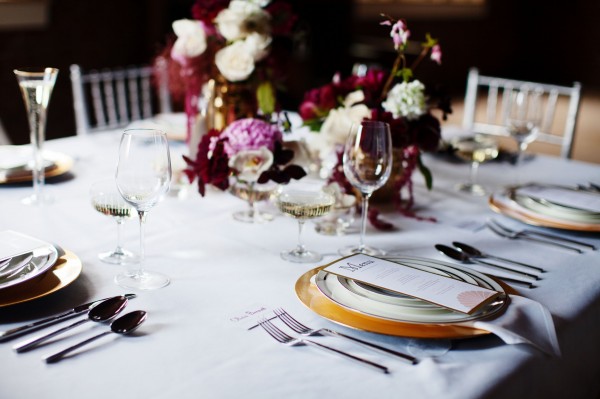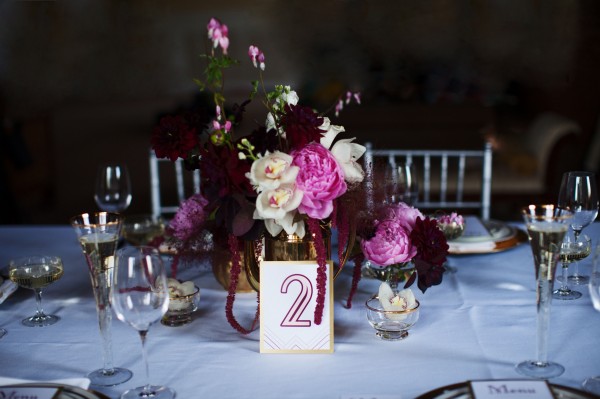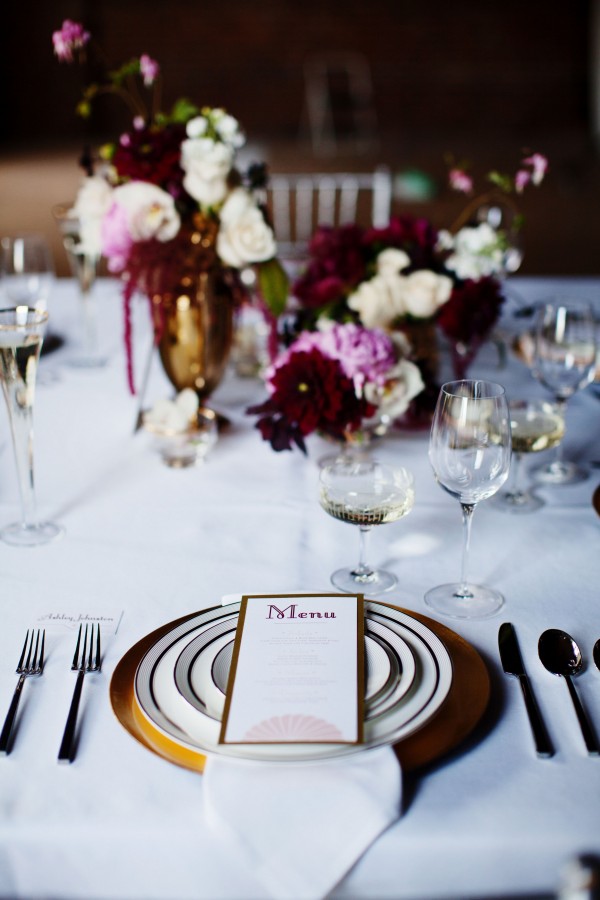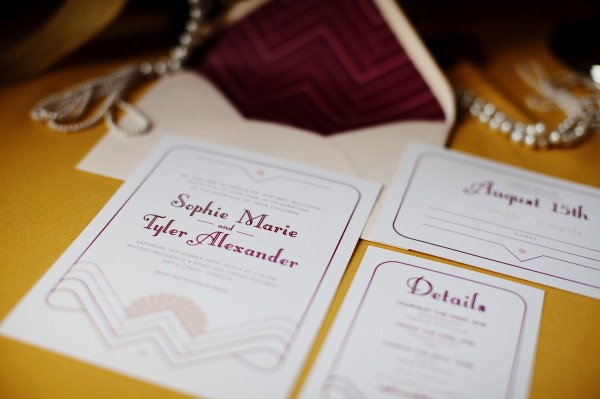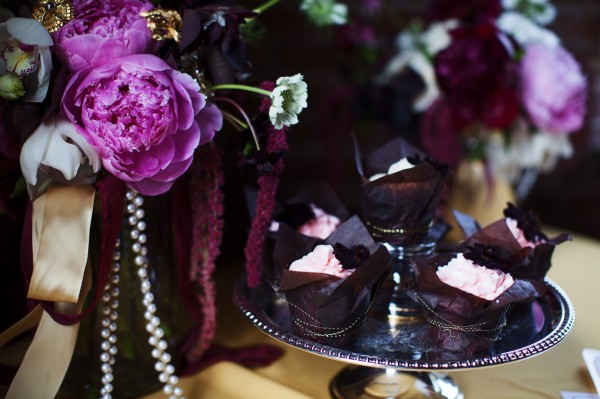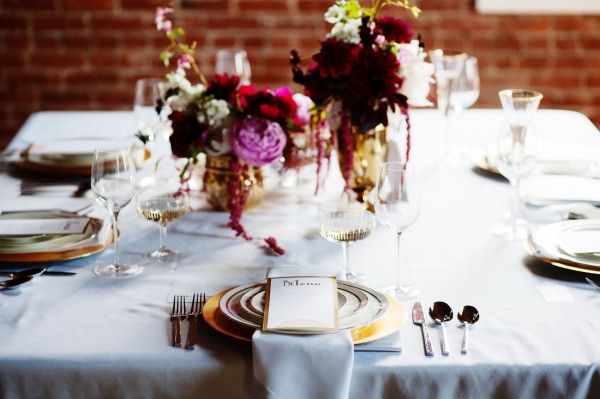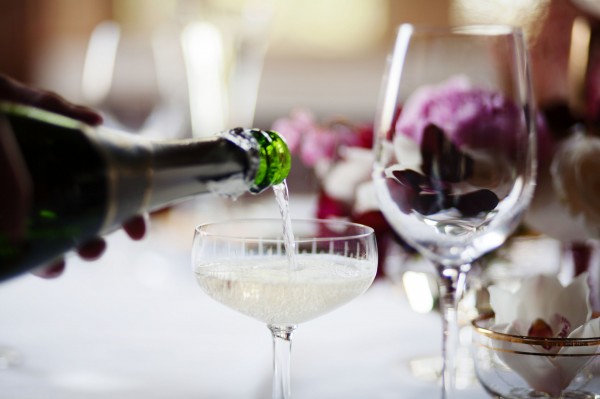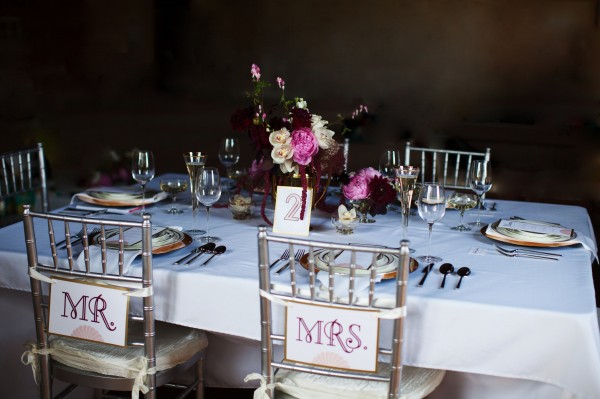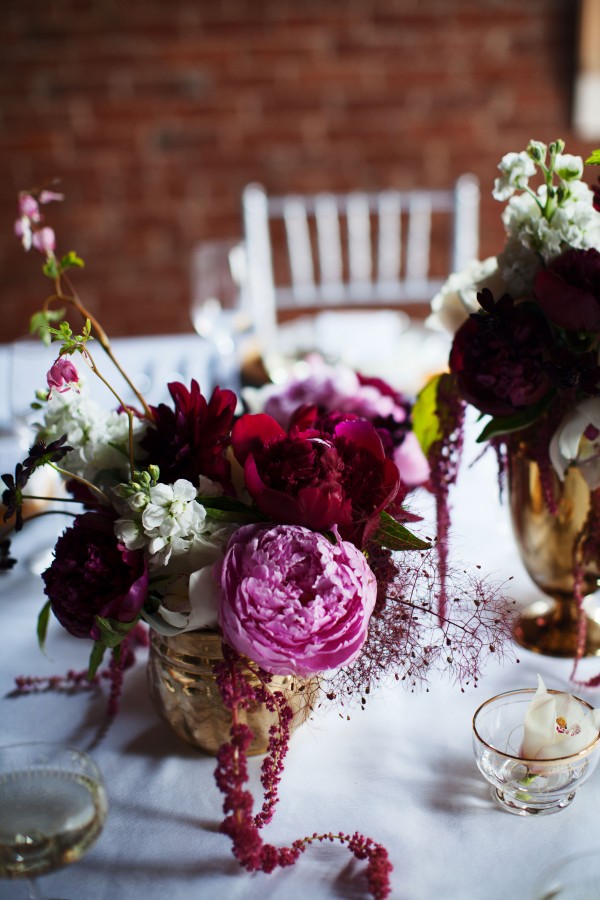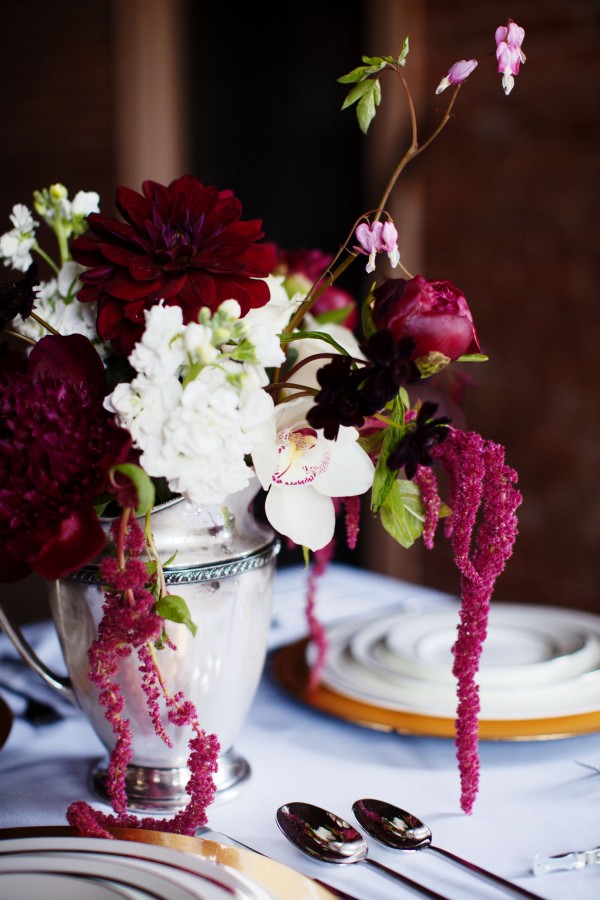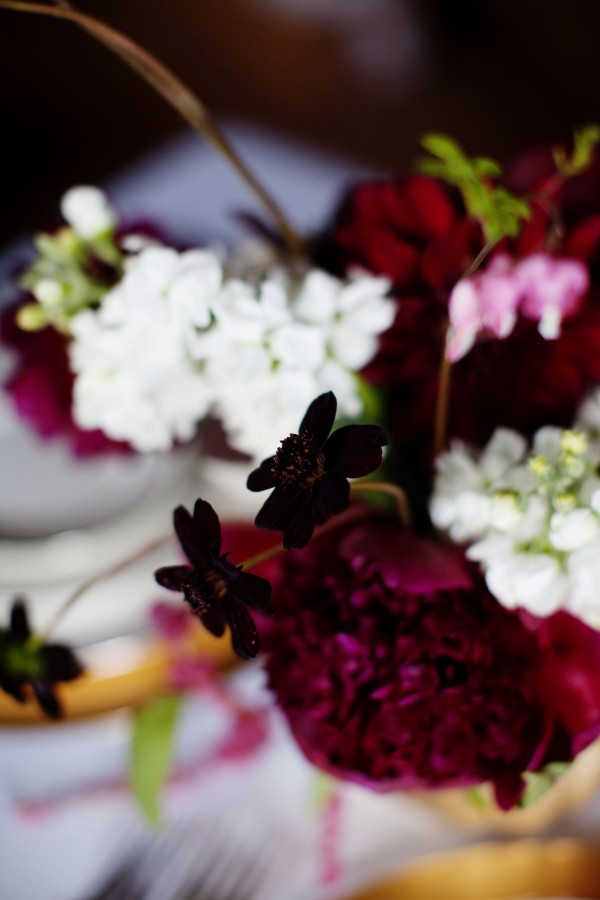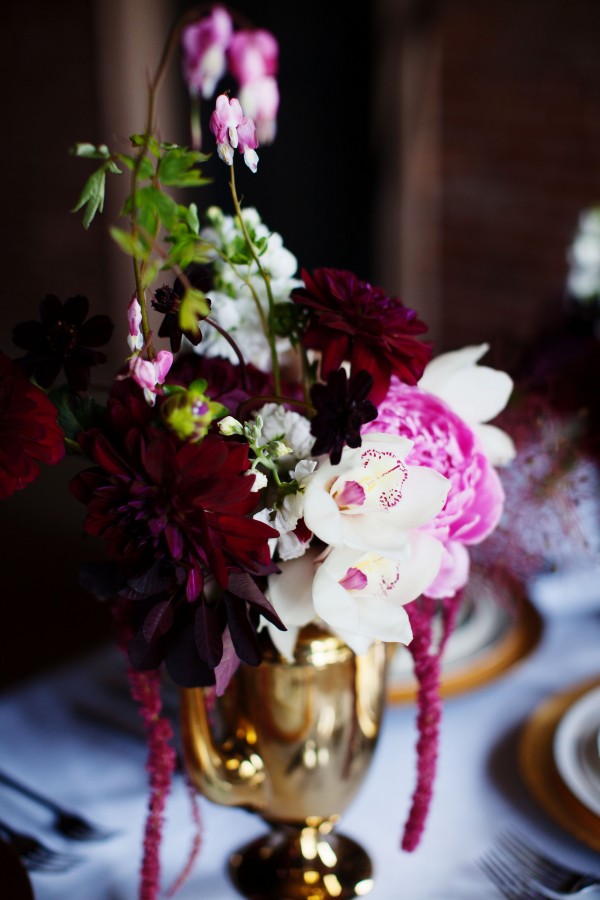 come back again, and i'll show you the beautiful couple who modeled for us and what i made for our "bride." it gets even better: there's also a video from happily ever after films.