there was just too much to share on tuesday, so thanks for coming back for more. this time, you get what you really want–the bouquet. seriously, everybody goes nuts over bouquets. i do. tables and accents are nice and all…but you don't get to just bury your face in those all day. if you happen to stalk me on Facebook as well as my home turf here, you could have requested to have your dessert first.
actually, if i had it my way, i'd probably only ever have dessert. i digress…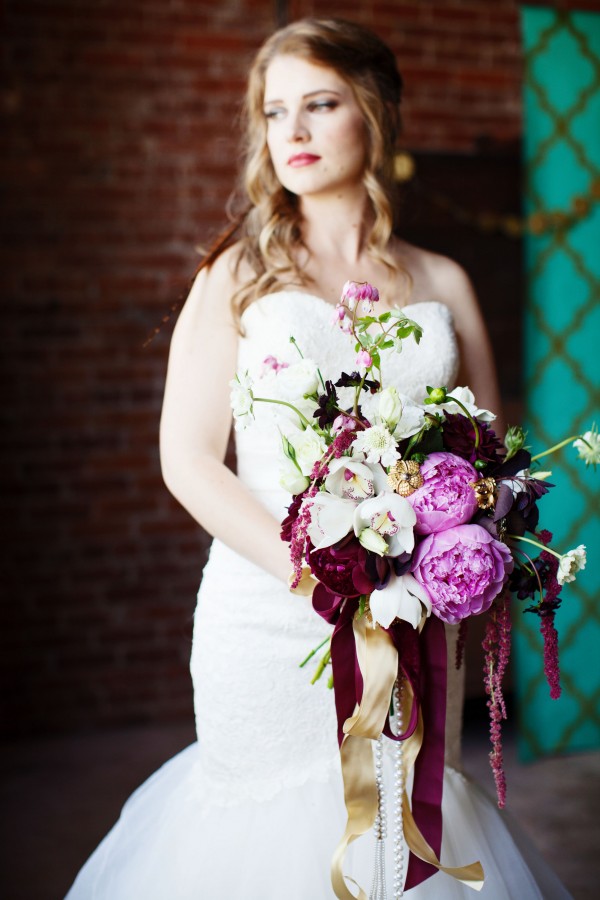 sarah bernhardt peonies, red charm peonies, dahlias, cymbidium orchids, smokebush, hanging amaranthus, scabiosa, bleeding hearts, lisianthus, chocolate cosmos, and there's a gardenia thrown in there for good measure. it's at the back, strategically positioned for maximum scent enjoyment. if you think you're not into the fragrance of gardenia, put away your lotion and candles and go find a real bloom. good lord. trimmed with gold satin, burgundy velvet, and vintage pearls and brooches.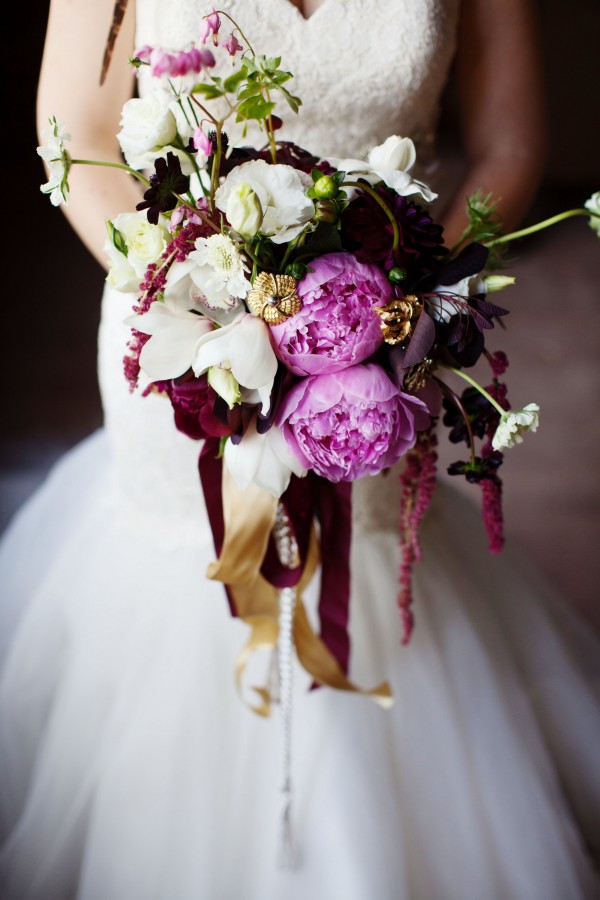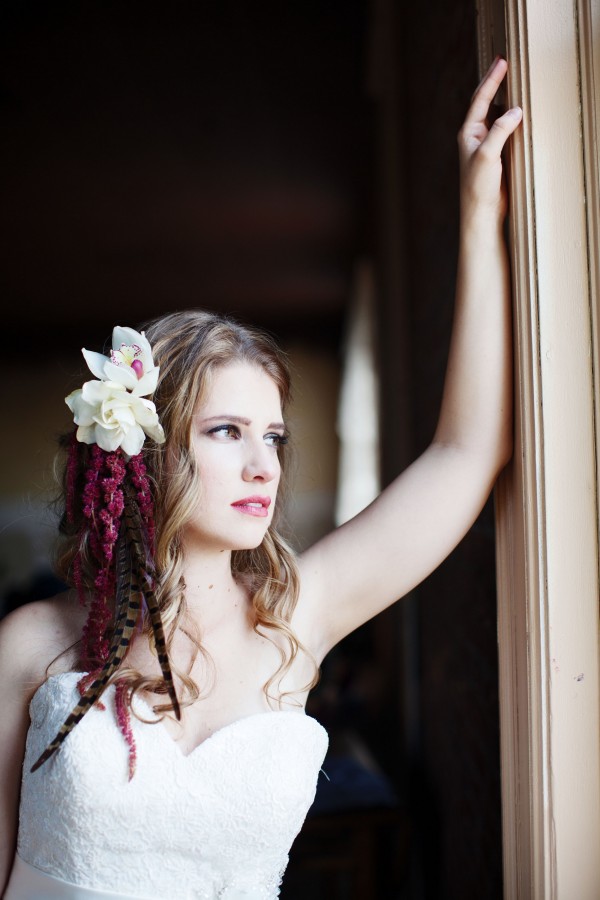 cymbidium orchid, gardenia, hanging amaranthus, and pheasant feathers.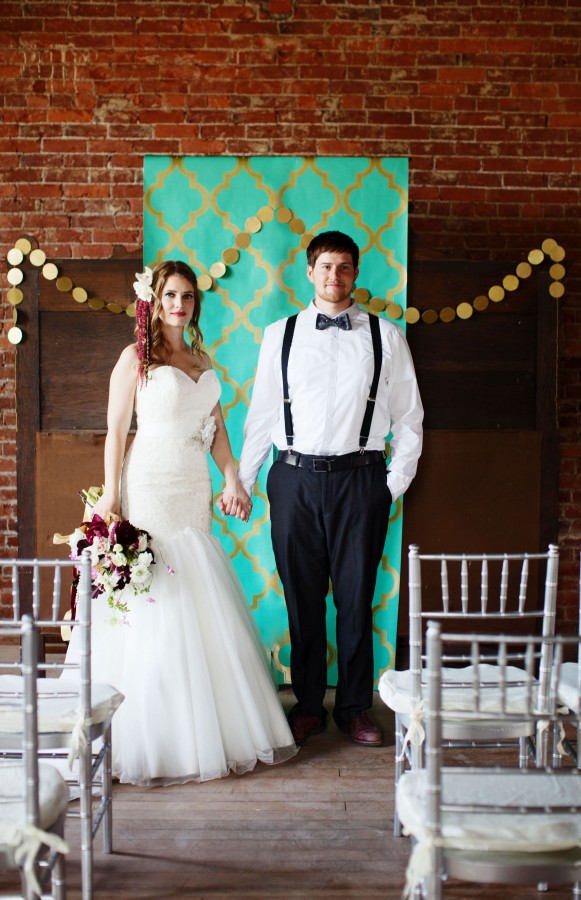 want an easy way to infuse some pattern into your decor? wallpaper, folks. it's heavier than you think, so beware if you think you're going to just to tape it up with painter's tape. plan ahead and secure it to some plywood to make a real backdrop. ceremony, photobooth, behind the desserts–so many opportunities!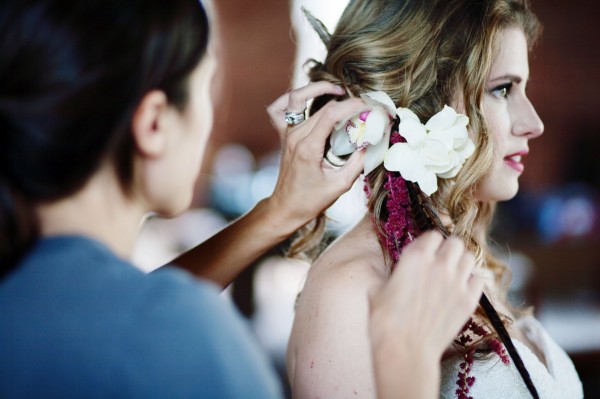 one of the coolest parts of this shoot was that there was a focus on the behind the scenes. (if you're a geek like me, you might even say that we tore down the fourth wall). i totally knew about this in advance, and yet i still managed to show up in a batman t-shirt with no makeup and slouched the whole time.
and speaking of behind the scenes…brendan from happily ever after films was there to shoot this fantastic tidbit. enjoy! (there's links below, if the embedded video won't display for you. click through to watch!)
An Art Deco Inspired Film from Happily Ever After Wedding Films on Vimeo.