as promised, so begins the recap. this cheery celebration took place at mt. pisgah last spring. spring time is dodgy around here, but that day was glorious. as i was rounding the big bend in i-5 heading south, the sky just opened up into completely spectacular sunshine.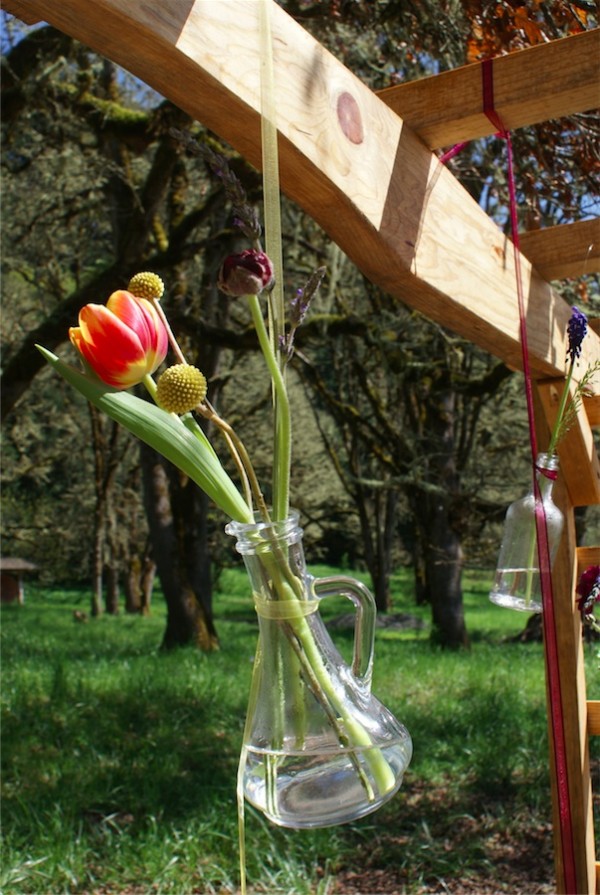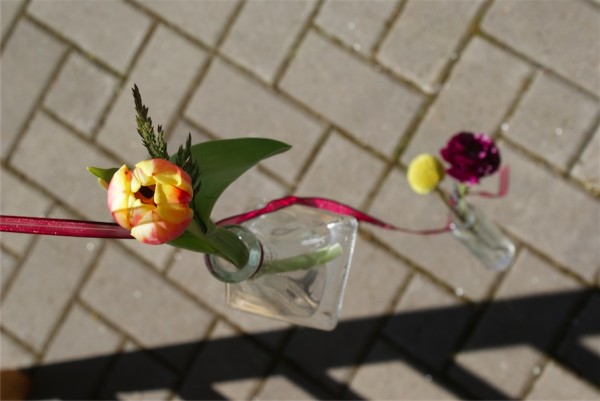 the bride's grandfather built the arbor for the altar with wood he milled himself! i hung little bud vases and bottles gathered by the bride from it. the glass caught the light in a way i couldn't photograph properly. altars are always hard for me to get good snaps of.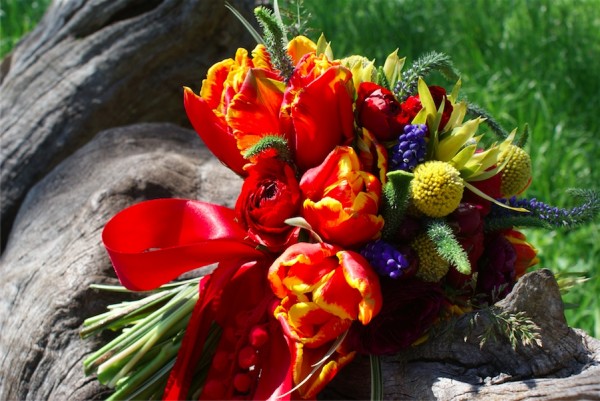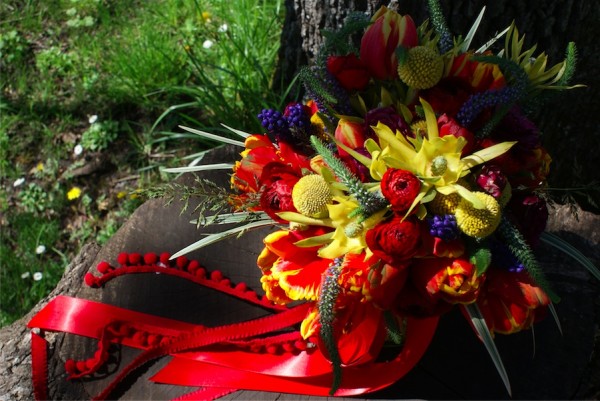 the bride's bouquet had tulips, craspedia, muscari, ranunculus, leucadendron, veronica, and grasses, with the world's most fun pompom ribbon. the maids carried live plants potted in terra cotta with more of those darling little poms.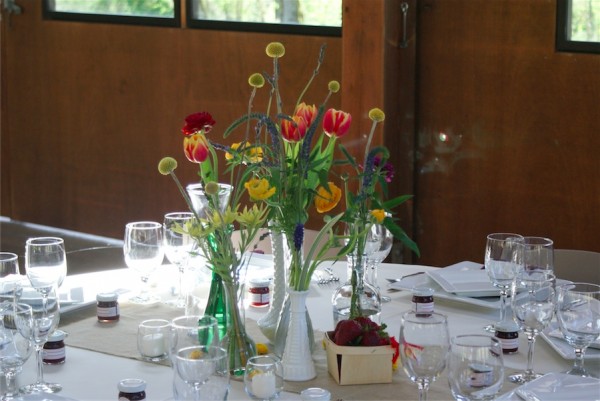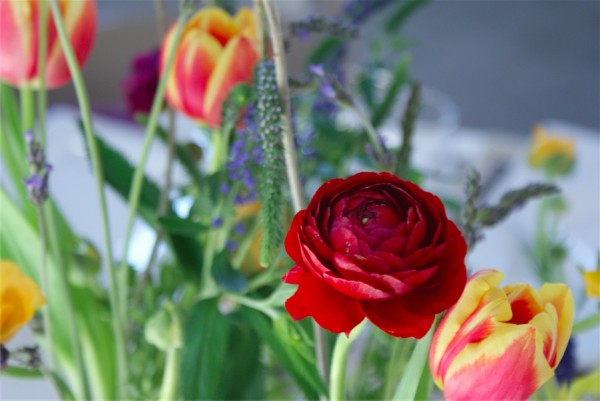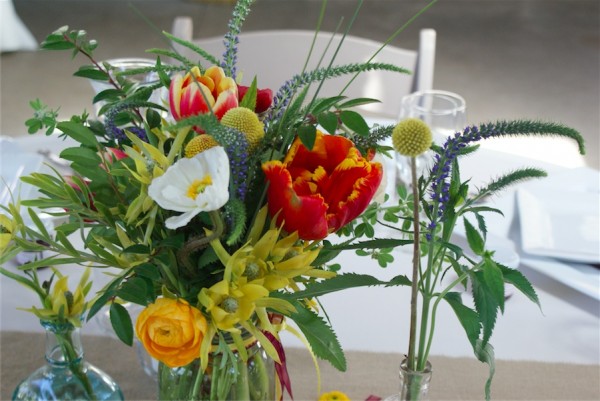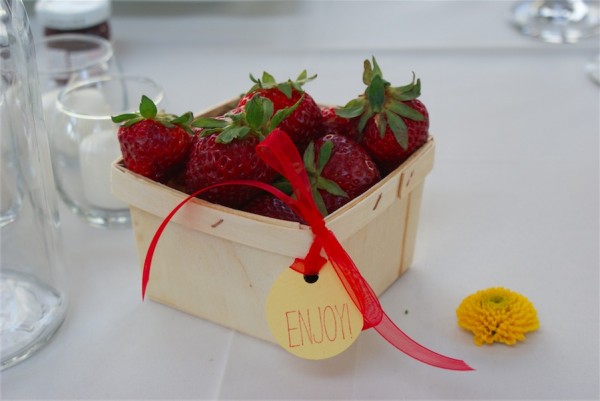 centerpieces were groupings of found jars, bottles, and vases. each table had a box of fresh berries for guests to enjoy. the whole vibe was casual, a little rustic, and a lot of fun.