it's something of the calm before the wedding storm right now. since there was minimal tidying necessary for me to not be completely ashamed of the squalor, i figured i'd give you a sneak peek into my workspace. one day, i'll have the light-filled floral studio of my dreams. for now, flowers share space in my garage with my christmas decorations. it's not always pretty, and i really wish i had a sink, but i am always amazed at the beauty that i manage to crank out in this space.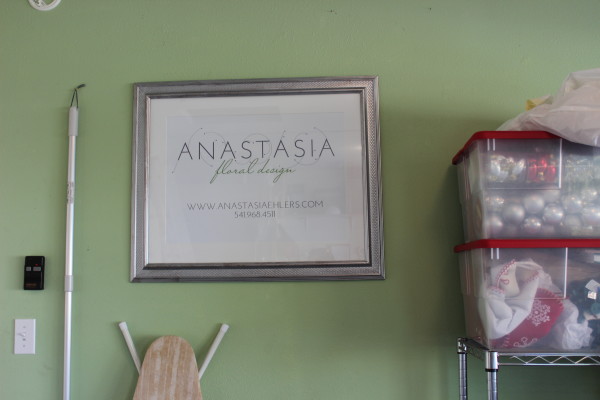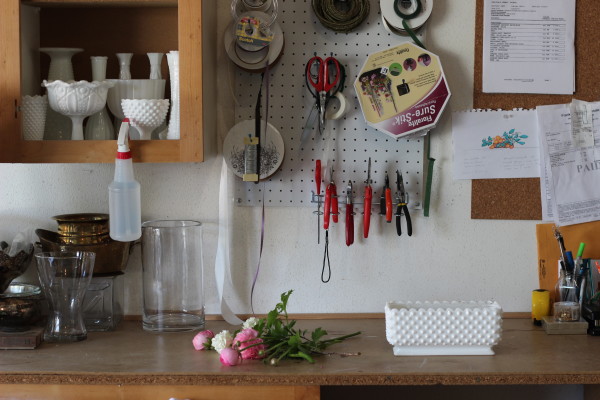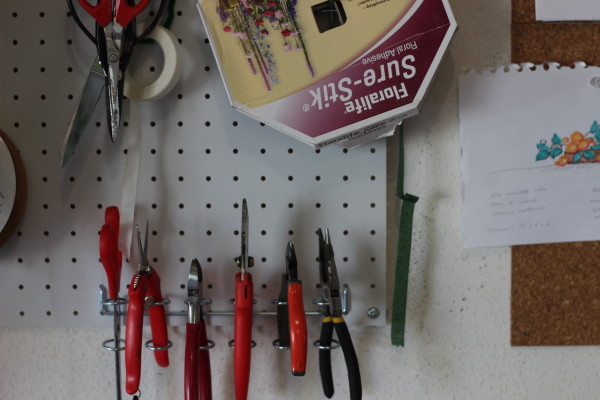 this pegboard makes me happy and so much more efficient. i don't know how to even describe how useful this is. when i graduate to my big kid space there will still be pegboard, and probably much, much more of it. the cork helps me keep track of receipts, design sketches, recipes, and checklists. i set up a freestanding table behind this workbench for 360 degrees of centerpiece production when i really get down to business.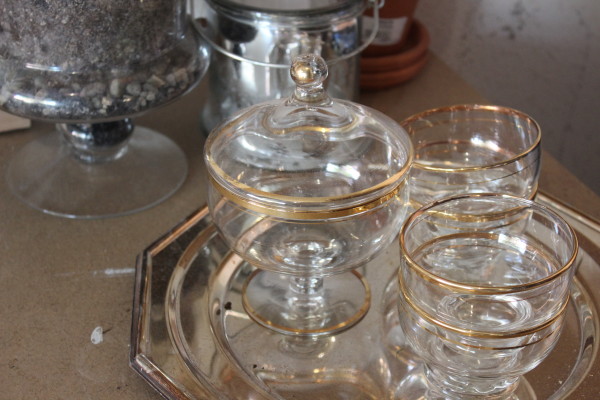 i hoard a lot of little things like this. storage is an issue always, so lots of things get packed in boxes. i just can't bear to wrap these pretty little gold-rimmed bits up and put them away though. confession: they've probably been tucked in this spot for the better part of a year, just because i like the way they shine.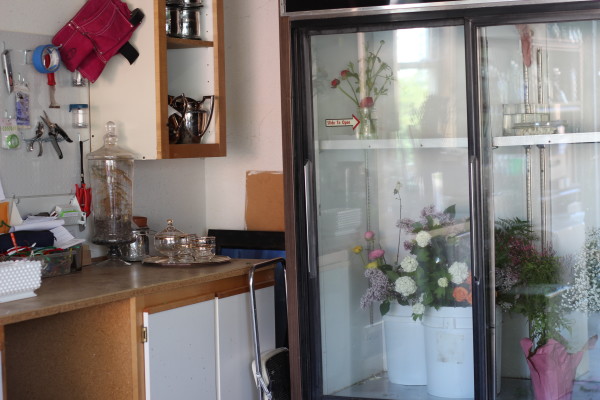 i picked up this cooler a few years ago from a designer who was retiring from doing weddings herself. it was actually a super emotional day for both of us, and i really wish i would have kept in touch with her. on the lighter side, moving a ridiculously heavy floral cooler in a pick-'em-up truck with a couple of cargo straps is sketchy at best. i heartily recommend you find yourself a flatbed or a proper moving service, should you need to haul one of these beasts across town.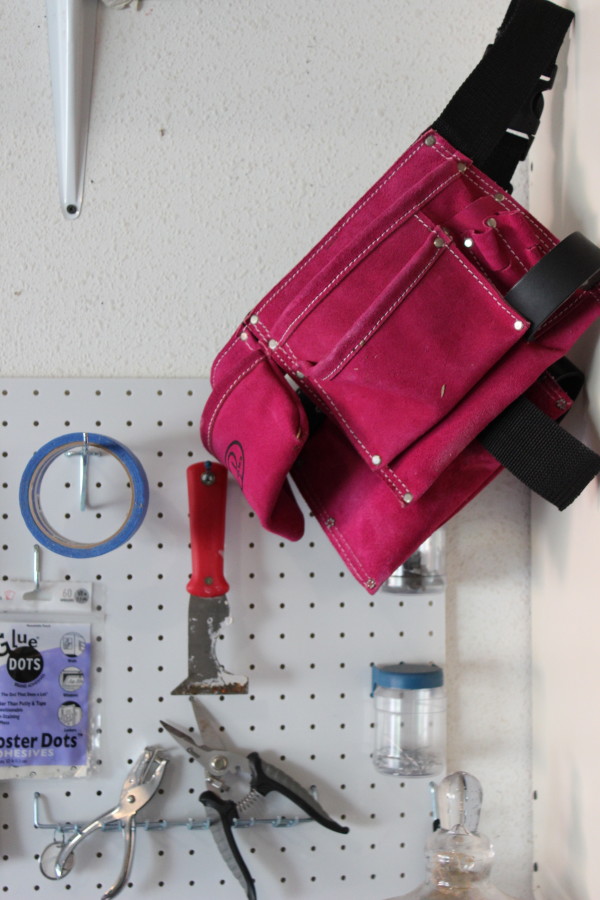 the tool belt is crucial for on-site installations, especially if i have to be up on a ladder.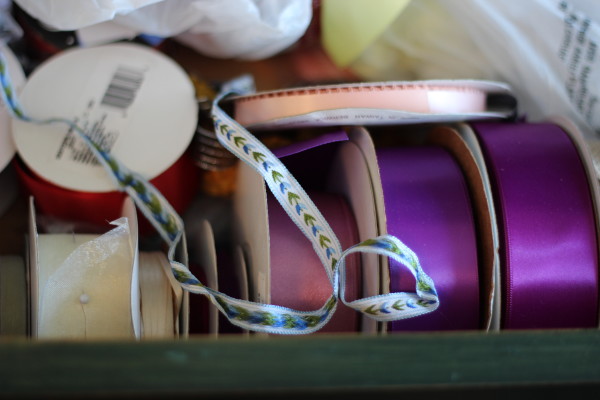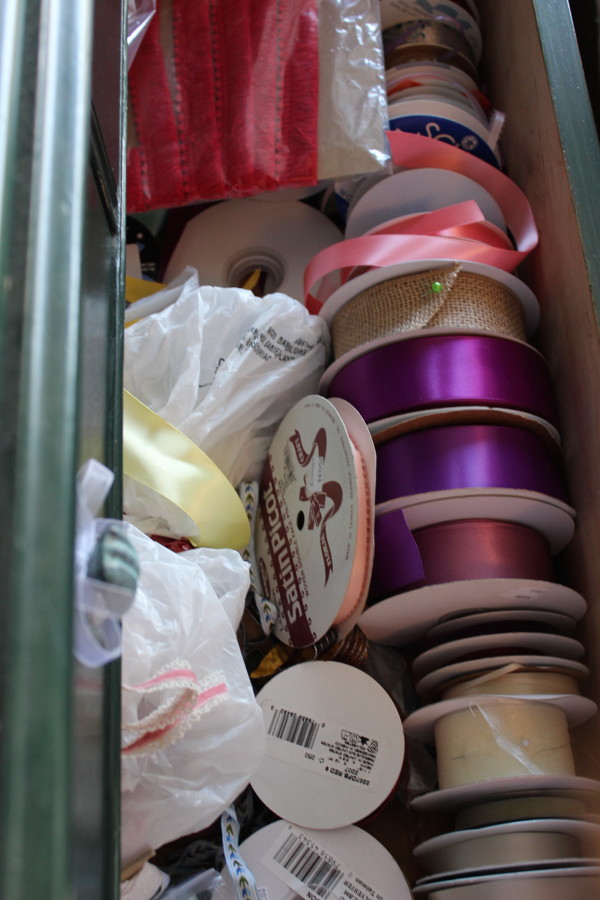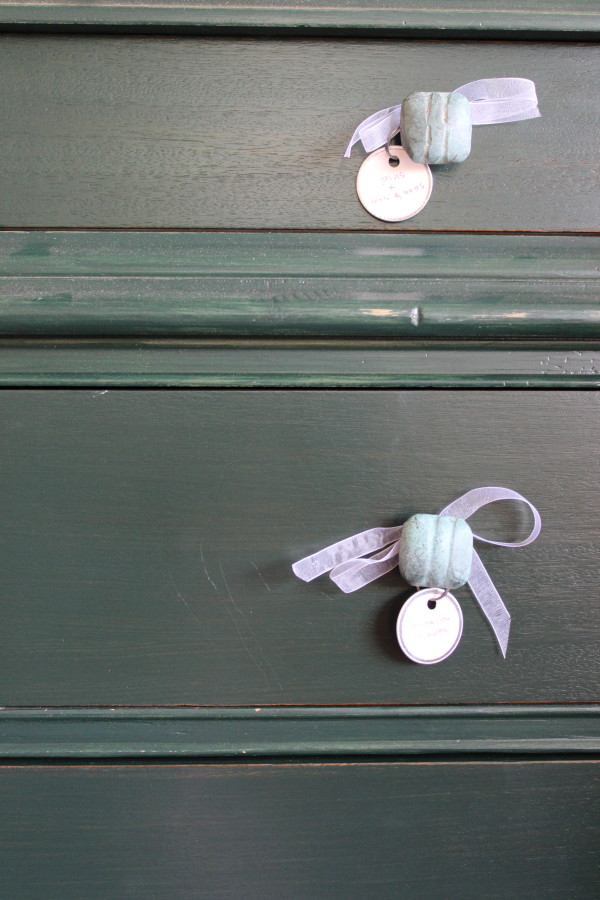 all florists know that ribbon storage is a huge challenge. mine is stashed in this vintage bureau that belonged to my great-grandmother. i tend to rifle through and pull out whatever i need for an event and store it temporarily on the pegboard. these drawers desperately need organizing to untangle all the loose yards, but i'm pretty proud that they still mostly contain what the labels say. in this case, "pins + bits & bobs" and "spooled ribbon." once upon a time, this dresser and its matching vanity were painted blue and lived in my bedroom growing up. i really want to put the original knobs back on, or at least some more appropriate glass ones, but for now function beats out form.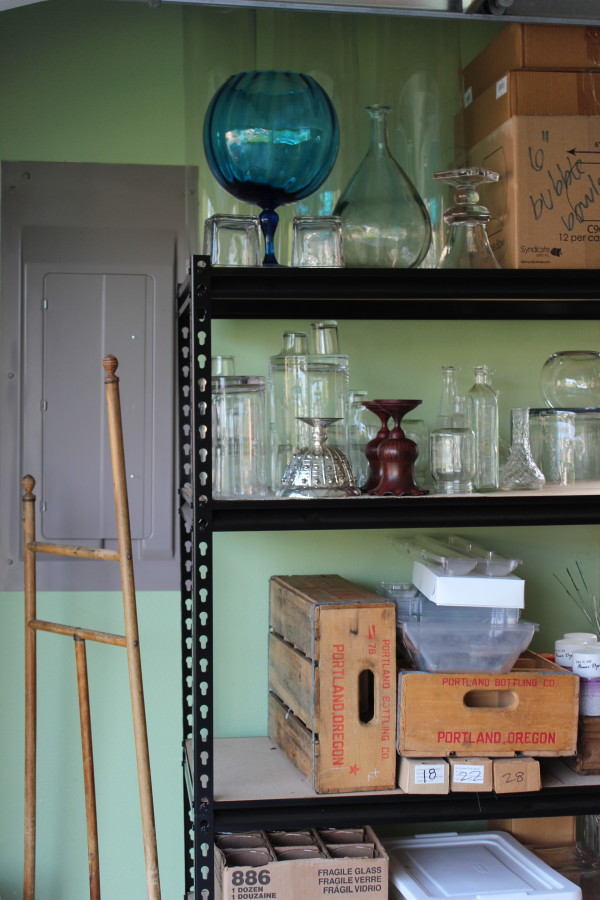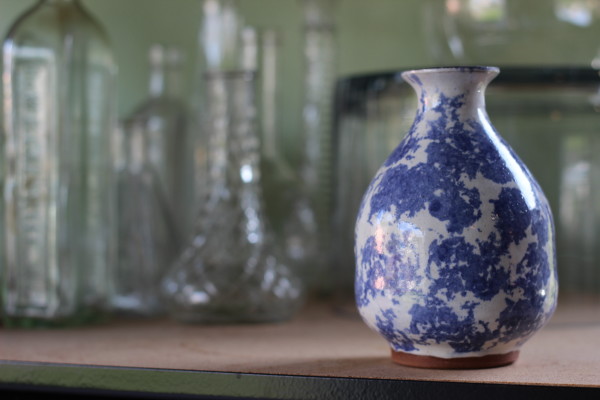 vase storage is another huge issue for me. there are boxes piled just outside the frame of all these pics. i tend to keep out the oddballs, vintage finds, and some basics that are easy to toss shorties into or store delicate blooms in the cooler instead of cramming them in buckets. the portland crates are for delivering bouquets–a 7 3/4 cylinder fits perfectly in the partitions–and i picked up that little blue ceramic guy at a thrift shop recently. my favorite milk glass gets the real place of prominence, right at eye level where i do most of my arranging.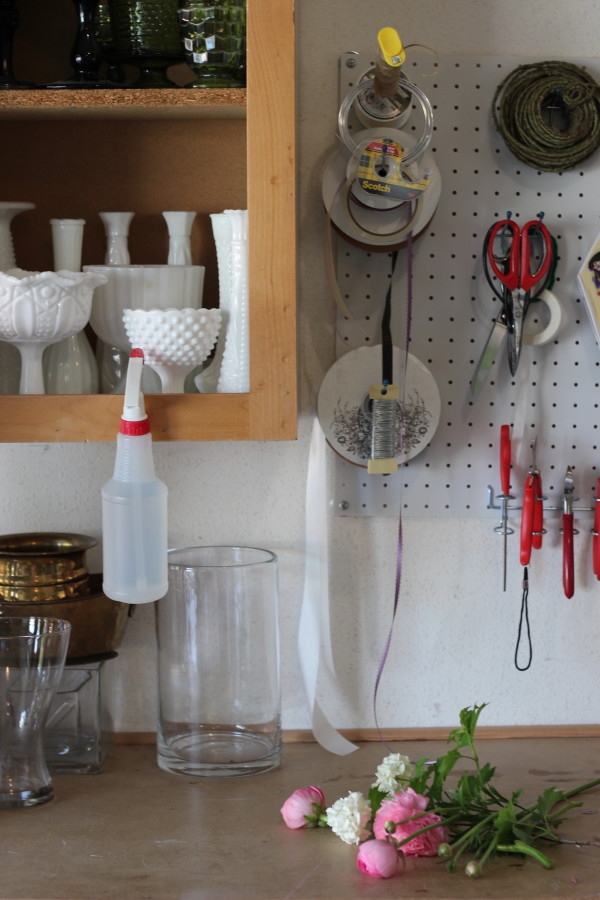 i hope you enjoyed being a voyeur. it's nothing particularly attractive, but it's honest, and it's functional, and that makes it pretty special to me.