you guys! i was just going through and trying to make sense of my completely disorganized folders of photos and i came across a wedding that i never shared here. forgive me! without further ado, here are some beautiful shots by Amy Rollo, who is currently gallivanting around southeast asia, but would probably love to snap photos of you when she gets back.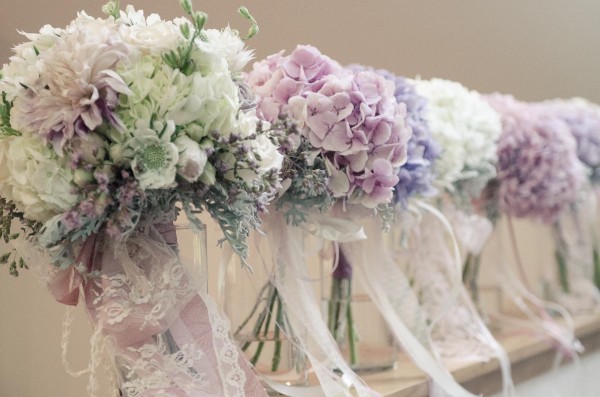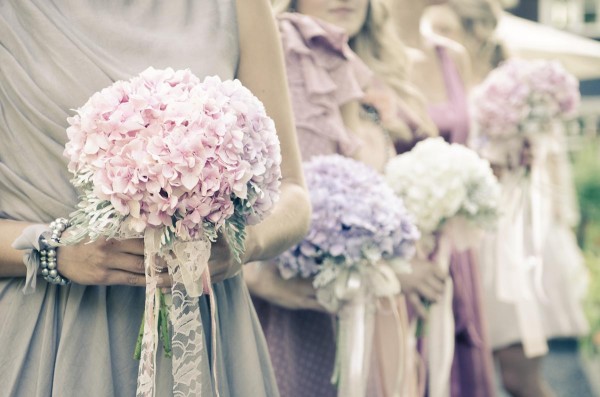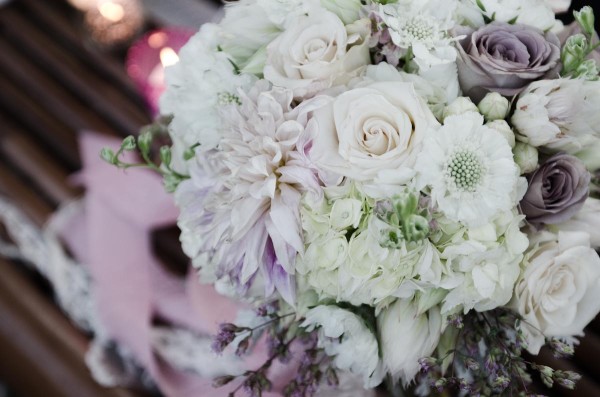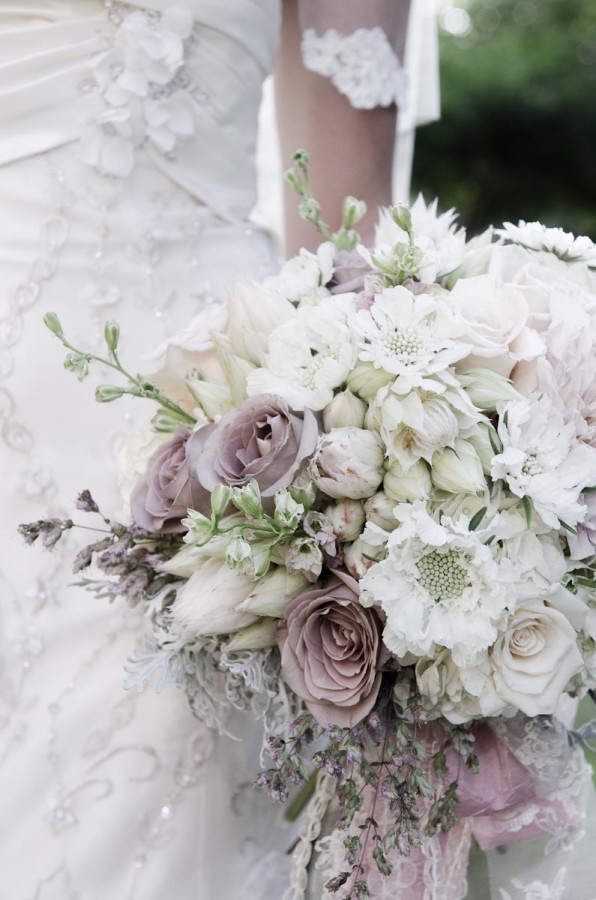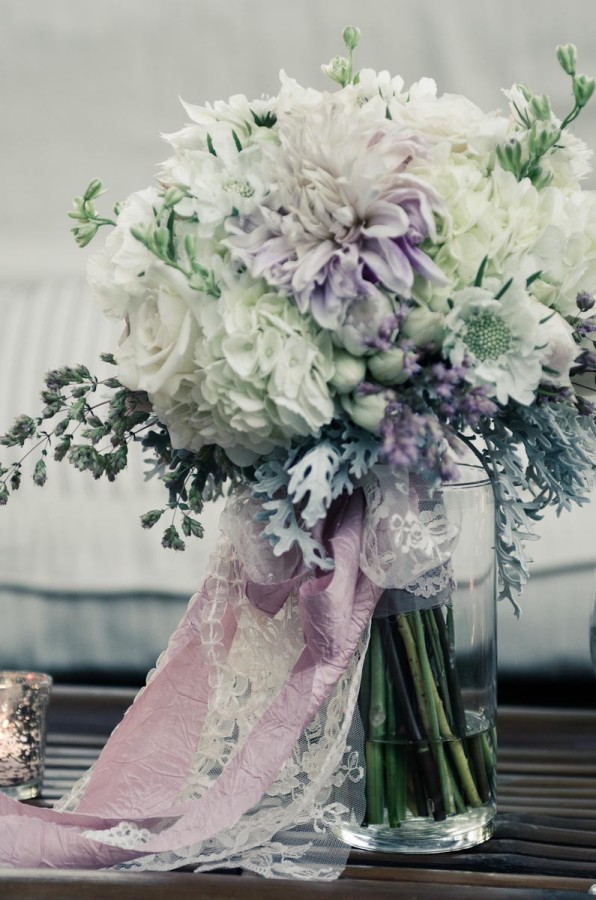 kellen, one of the sweetest brides ever, chose lavender, blush, ivory, and silver for her palette. i played with that by mixing and matching the colors for the bridesmaids' hydrangea poufs as well as the centerpieces. the whole celebration was crafted with lots of really beautiful layers, like gorgeous handmade place cards and plenty of candles, so we went all out on trimming the bouquets with lace, ribbon, and fabric.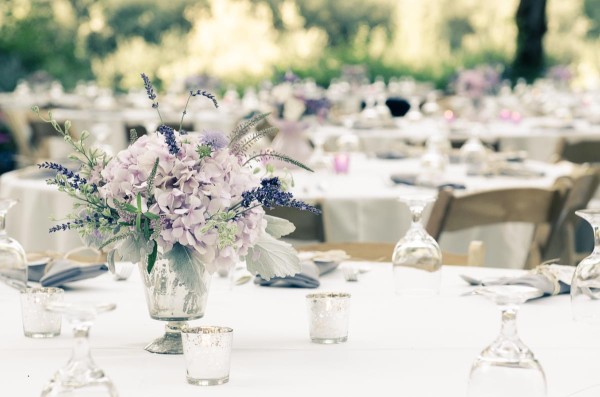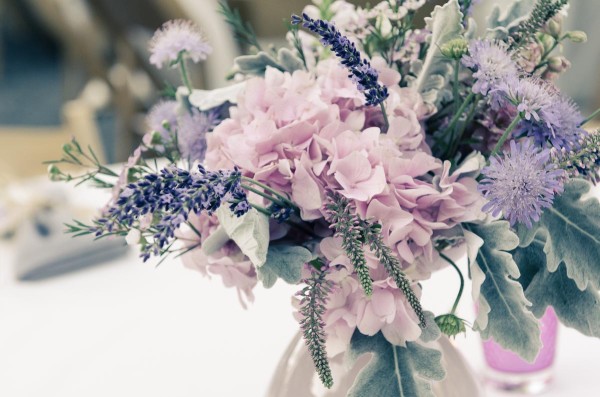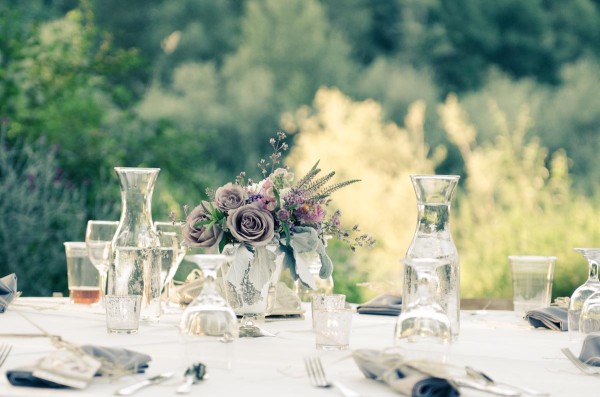 flower-wise, there's a whole bunch of delightful goodies here. the hydrangeas really take on a starring role, but i think my favorites are the blushing bride protea and flowering oregano in the bridal bouquet. if i could get that protea year-round i would put it in everything. you'll also spy amnesia and sahara roses, cafe au lait dahlias,  scabiosa, larkspur, dusty miller, and more. the centerpieces also pick up some veronica, wax flower, and lavender, and a whole bunch of farm-fresh things that i can't actually name, believe it or not. about half of the flowers were sourced locally around here.