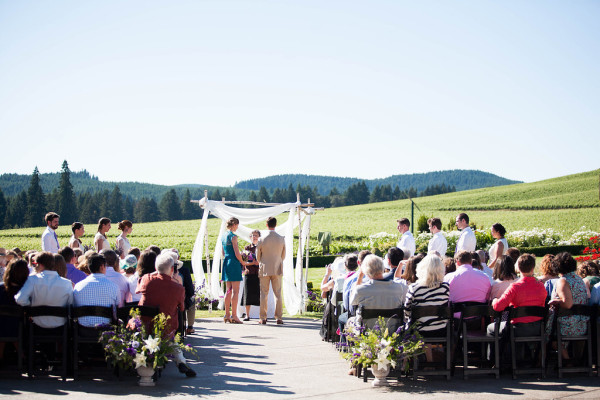 Isn't Emily's dress fantastic? It's SO her. When I met these two way back when (for beers at Cornucopia, naturally) I pretty much fell in love. They're just super fun and key off one another so well. Their early July winery wedding was filled with lavender and other blooms–lilies, larkspur, scabiosa, sweet peas and herbs. Anne Nunn captured these shots and you can see the rest of the loveliness on her blog.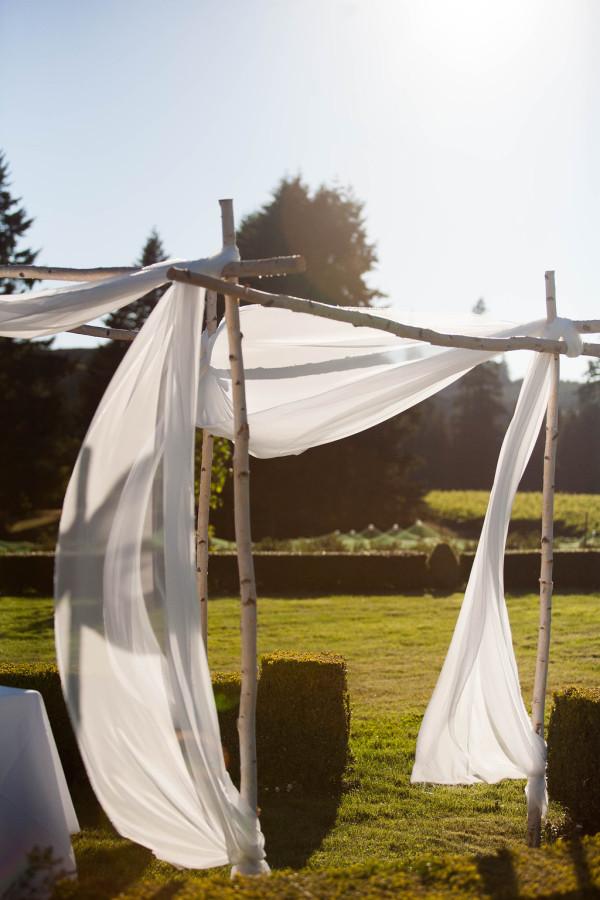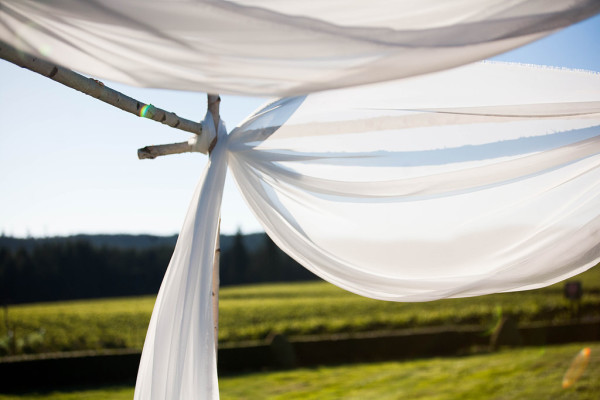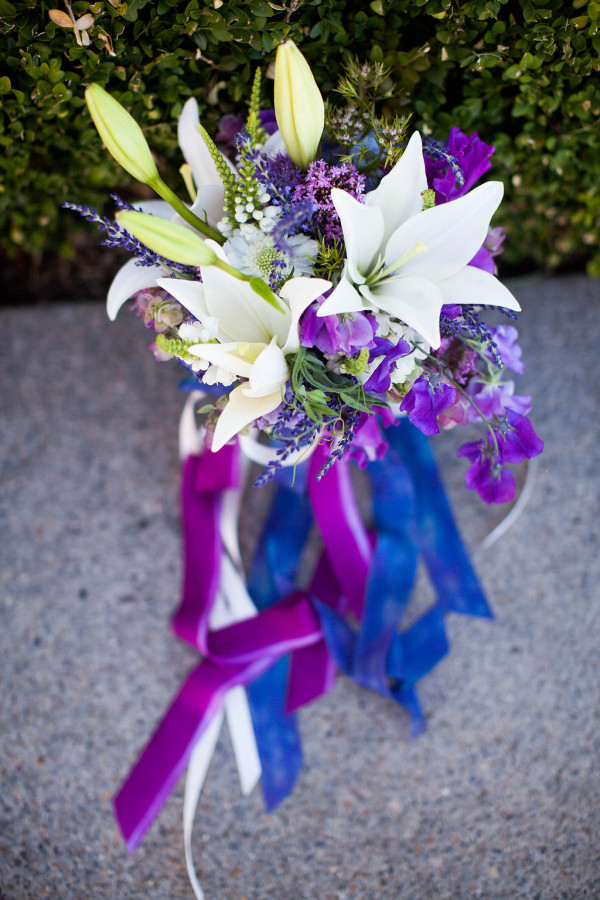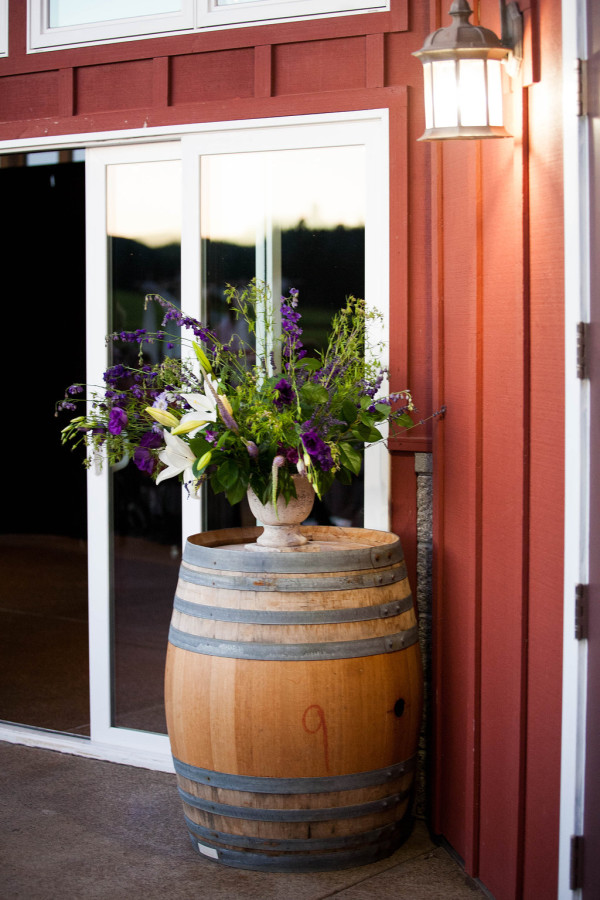 Other details worth mentioning: darn near every flower used was Oregon-grown, the chuppah is one of the items I have handy to rent, and I love love love the hand-dyed silk ribbon decorating Emily's bouquet.
See you again soon. I'm playing catch-up around here and have oodles to share!