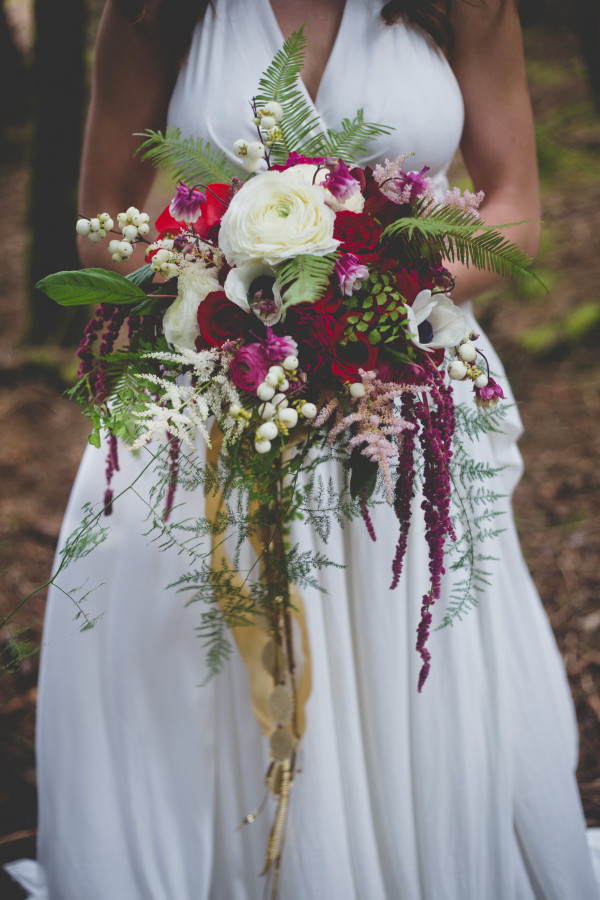 To say that I've been excited to share this with y'all would be a serious understatement. Becky of Event Crush and Cat Dossett invited me to join them to bring this concept to life last April and of course my answer was, "Hell yes!" when Cat said they were shooting at the Hobbit Trail just north of Florence. If you haven't been to this magical place, get yourself to the coast immediately! Faeries live there for sure. Style Me Pretty just featured this, so now I can too. Check out our full feature over on their blog and leave us some love, eh? Here's a few more of my favorite shots.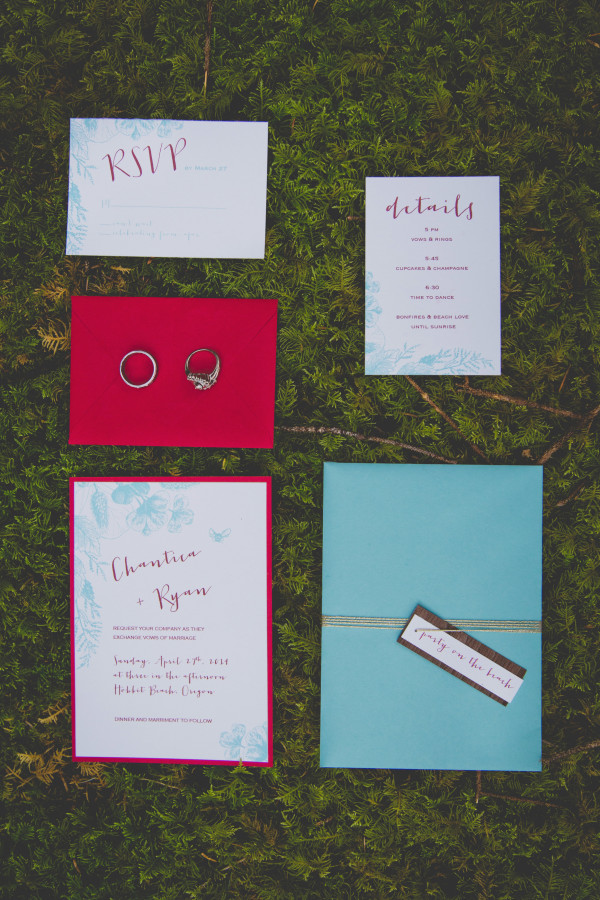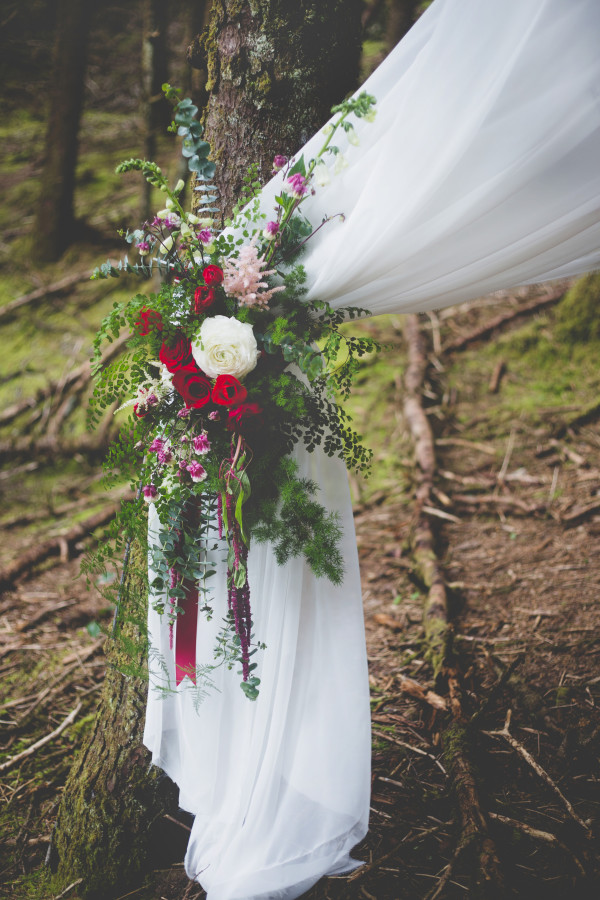 We made an altar in the trees with big swaths of chiffon and these floral tie-backs. It was a big hit with the day's beachcombers.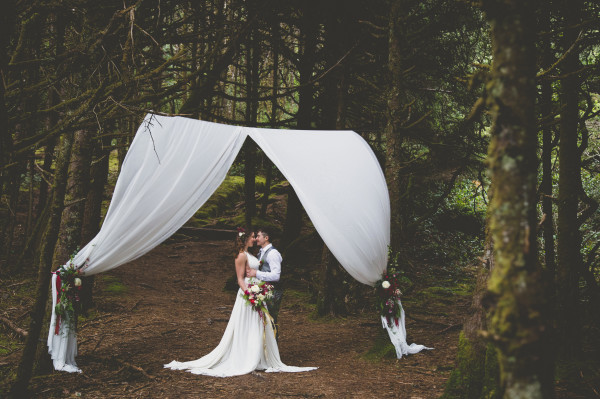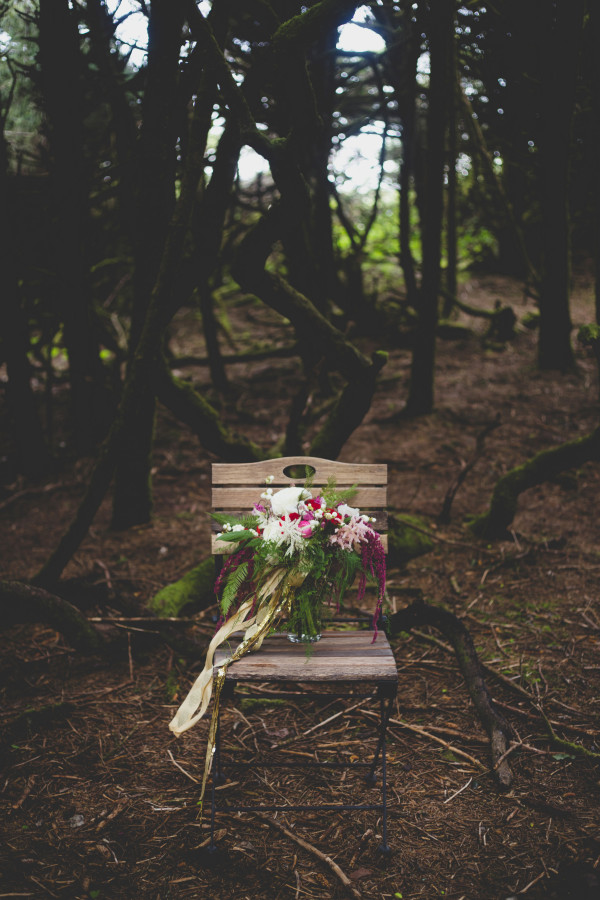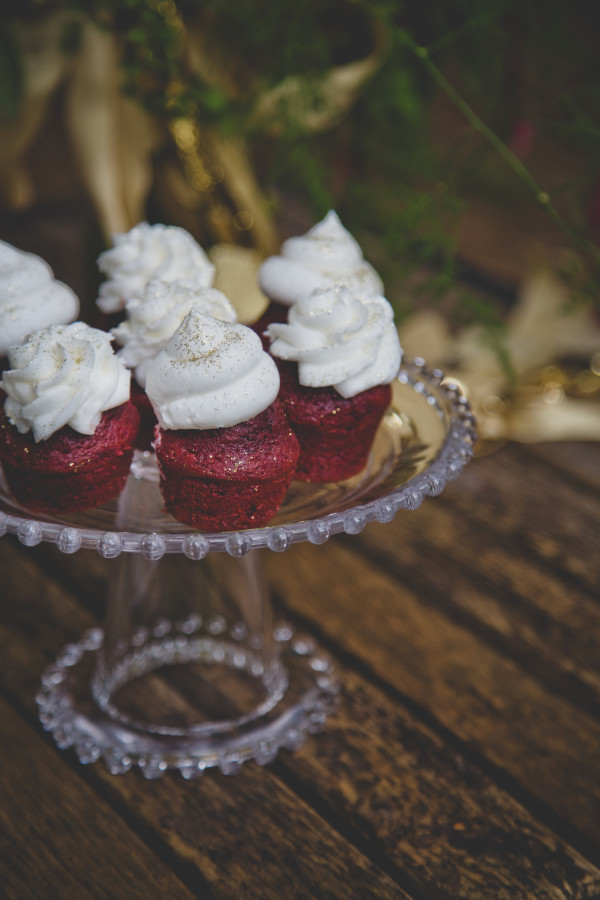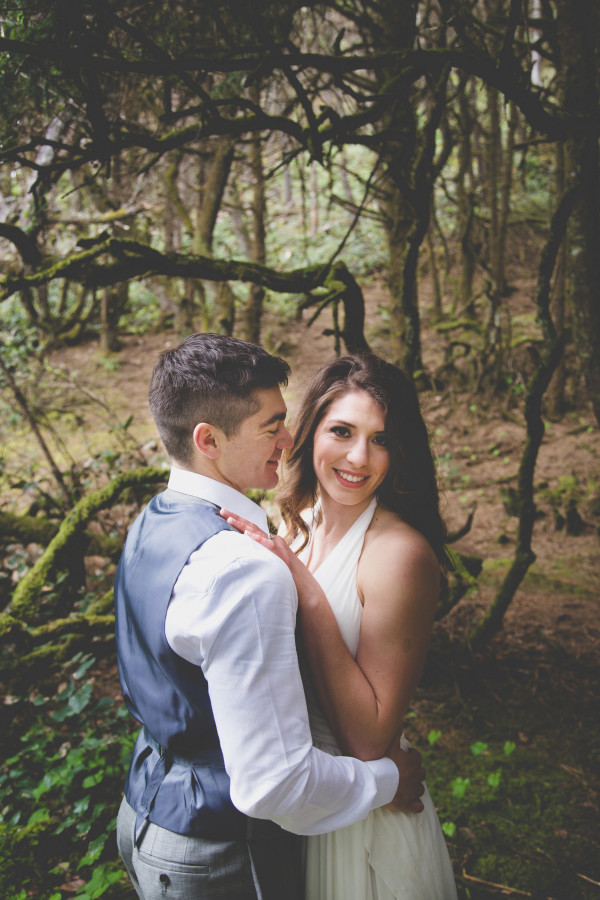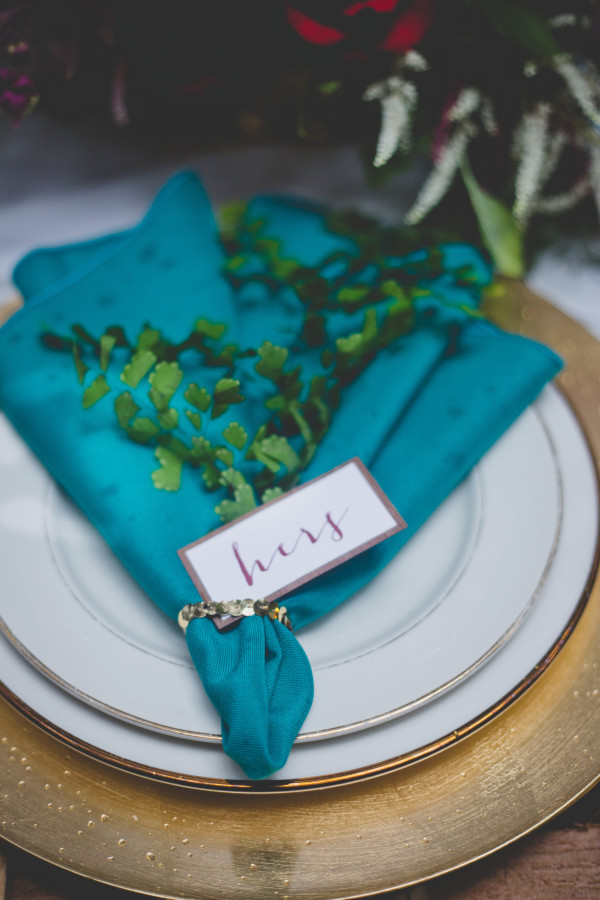 It's basically impossible to go to the Oregon coast in April without a little bit of rain. It turned into a lot of rain, but didn't seem to faze anybody. Besides, Cat's from Alaska, so she's basically too BA for rain anyway.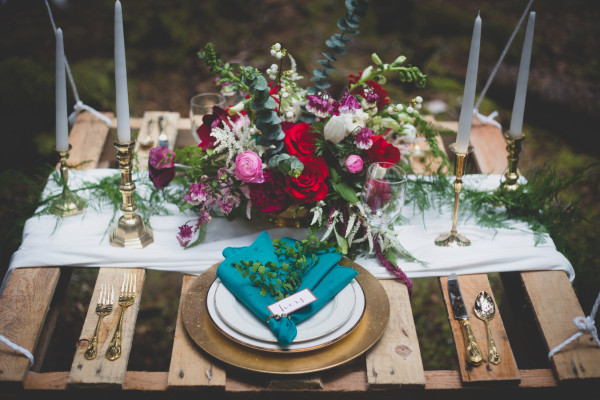 That table is a pallet hanging from the trees, styled to perfection by Becky of Event Crush fame with rentals from Parties To Go. The centerpiece featured roses, ranunculus, columbine, foxglove, anemones, snowberries, astilbe, eucalyptus, and ferns in a low brass vessel set atop a runner of asparagus fern garland. I made the garland on site and when I plopped down in the moss to put it together everybody thought I was using the ferns growing there for a second and their eyes got big and it made me smile. I didn't forage anything here–I like to leave these sorts of places nice for everybody.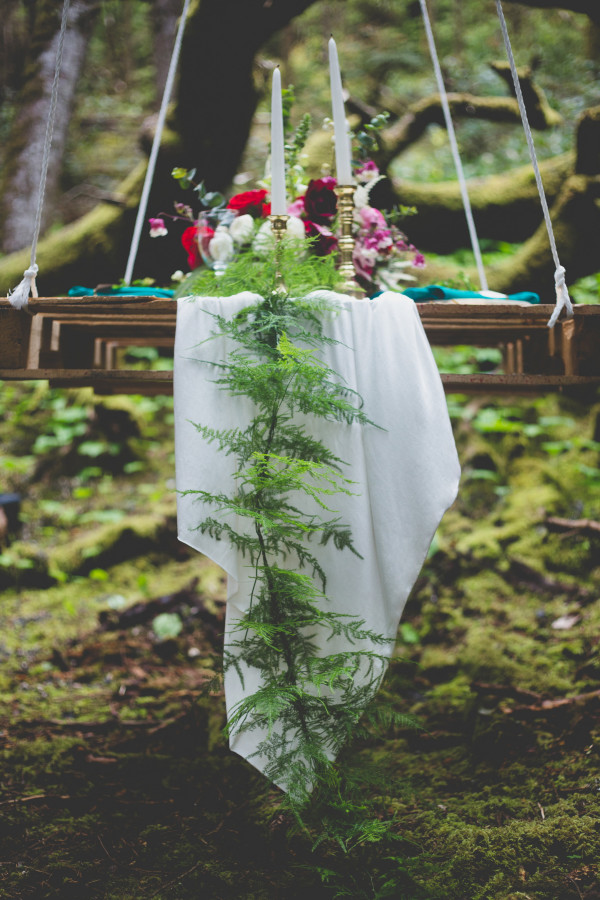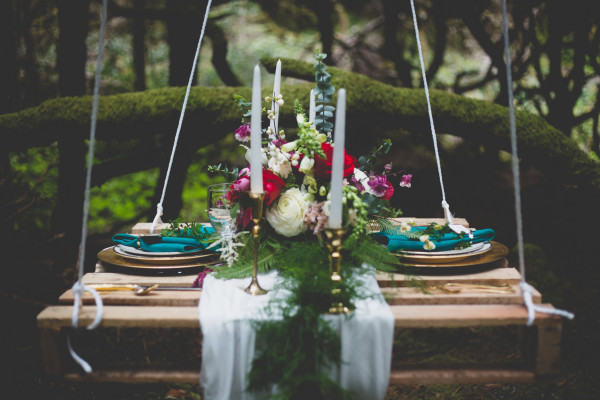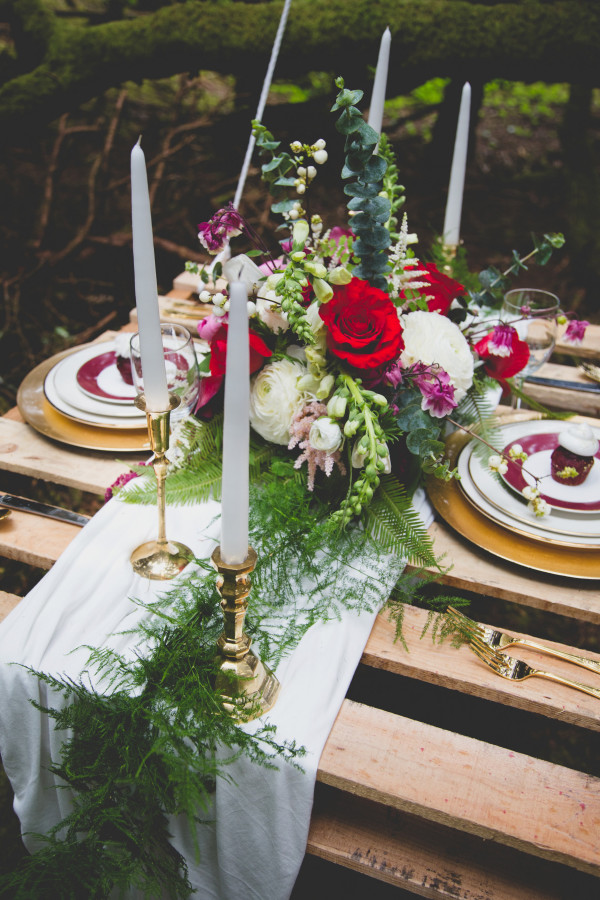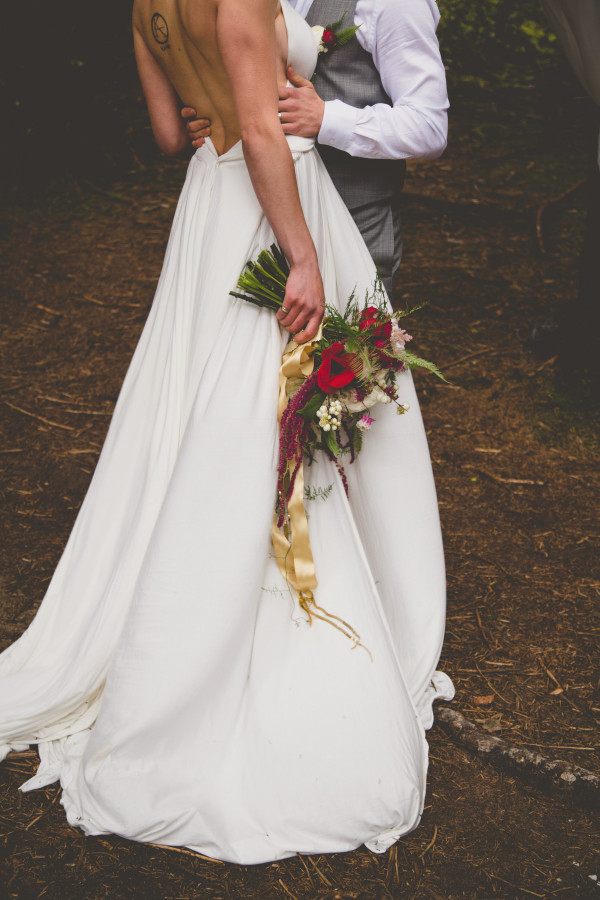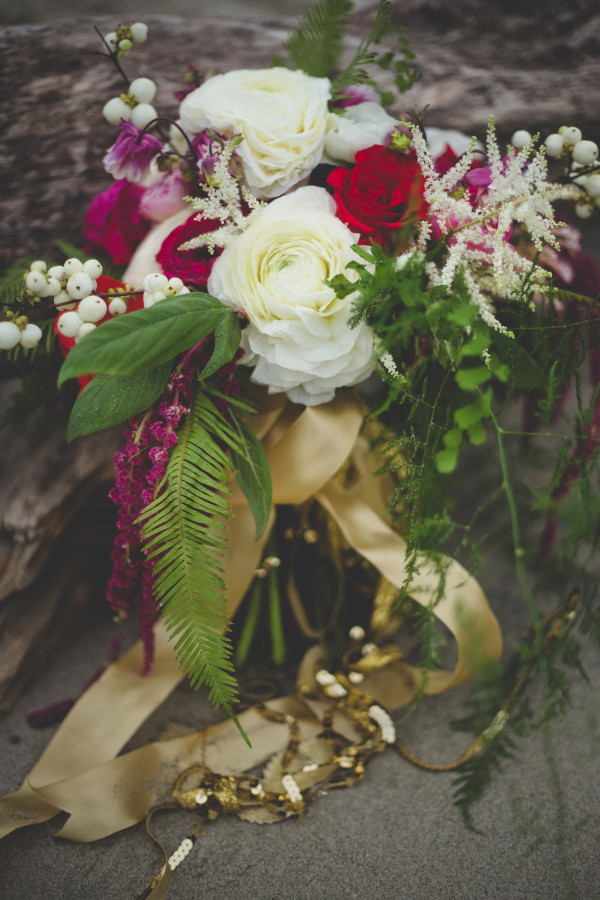 The red, white, and pink bouquet featured those crazy huge Japanese ranunculus along with roses, astilbe, snowberries, anemones, columbine, amaranthus, and three different kinds of fern. We went all out on the trim, naturally.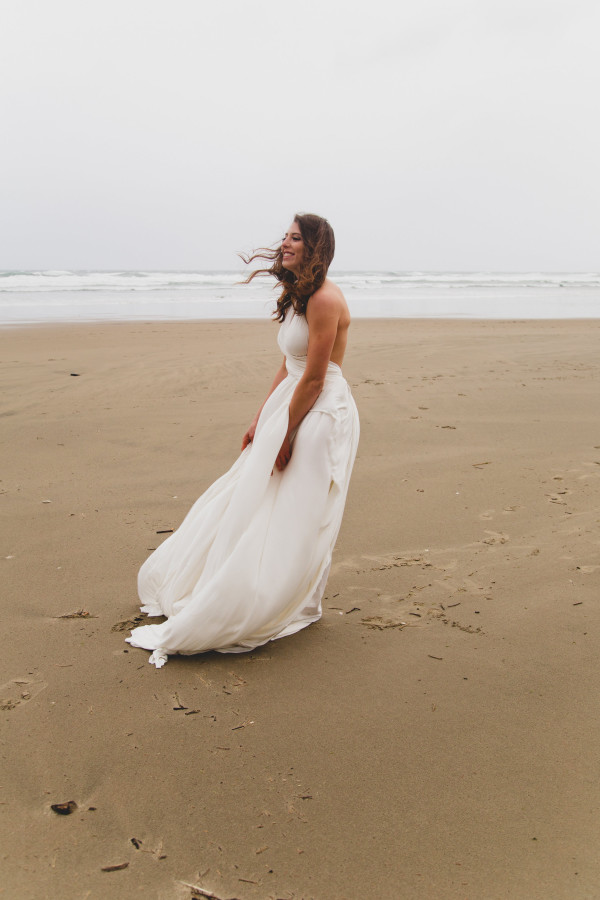 Cat made that dress. The woman can do basically anything, I'm not kidding.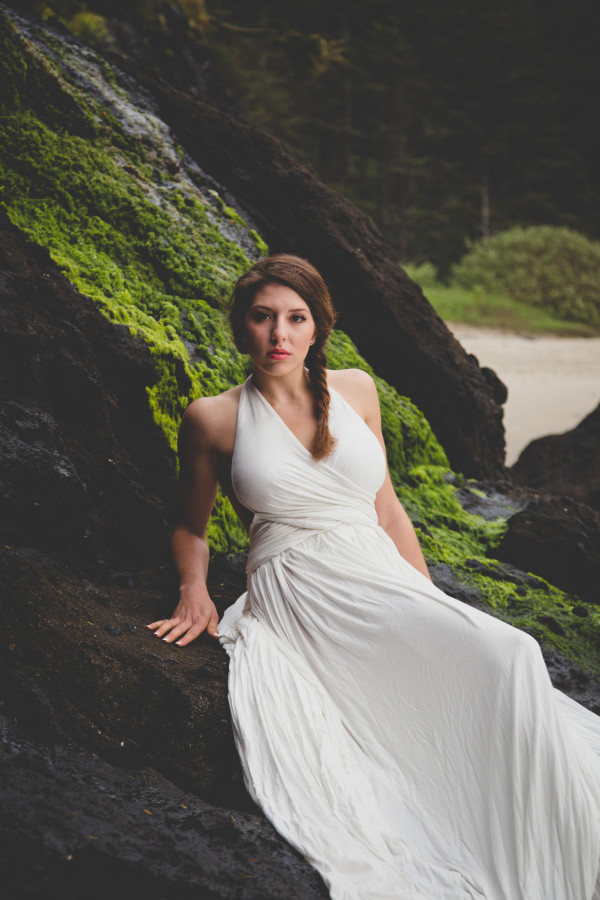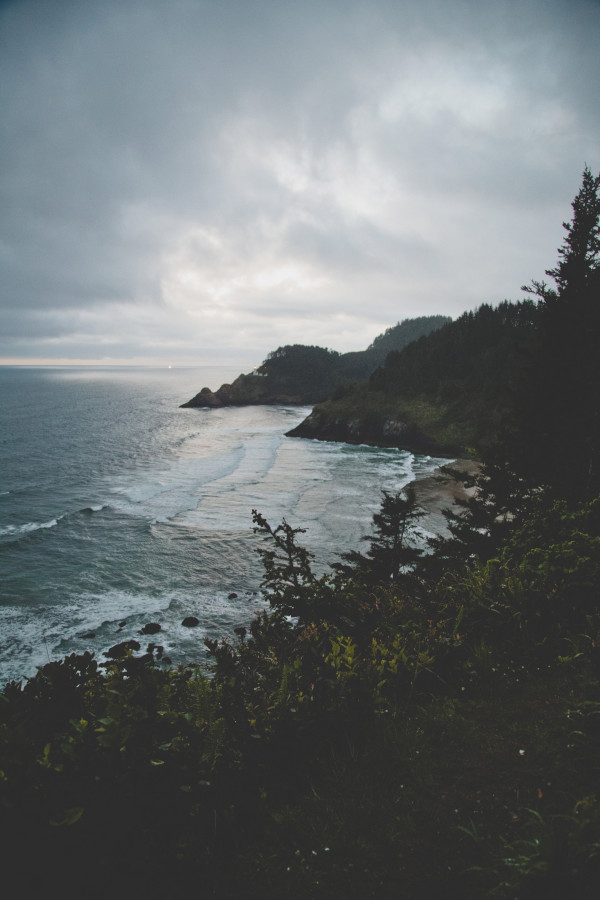 Not pictured: my dad, husband, and kid playing on the beach in the rain while I played with flowers, our "bride" freezing half to death, packing a pallet, bistro furniture set, crate of dishes and accessories, and two boxes of flowers half a mile down a trail, about a bajillion more photos, random passers-by who wanted to know what we were up to, Cat's super good sport of a boyfriend hauling All The Things, and LOTS more rain. It was a super fun day and I'm so glad to share it with you!
Not possible without the talents of these fine folks:
Stationery by Rachel Gregg